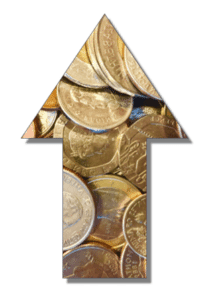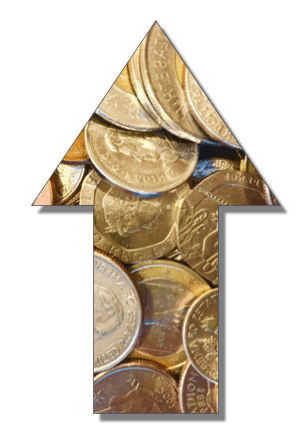 The blockchain-based decentralized applications (dApp) industry has seen "tremendous" growth, according to a report from DappRadar. There's been a 639% increase in active wallets across all blockchain or distributed ledger technology (DLT)-enabled platforms during Q1 2020. The report reveals that there were around 458,000 daily active wallets involving dApps.
Binance Smart Chain (BSC), which aims to support dApp transactions, had the largest contribution to these numbers, bringing in an average of 105,000 daily active wallets. Meanwhile, Ethereum (ETH), the world's largest smart contract platform, had an average of 75,000 active wallets per day, while Flow added another 53,000 on average.
As confirmed in a note shared with CI from the Binance team, the Binance Smart Chain reached an all-time high of 4M daily transactions volume which is nearly 300% more than Ethereum's ATH daily transactions (1.4M on 17th Sept. 2020).
In other news from Binance, the company's Launchpad will be running a token sale of Tokocrypto, which is reportedly the first Indonesian local cryptocurrency project.
Binance Launchpad, which is Binance's crypto token launch platform for "transformative" blockchain initiatives,  announced (on April 6, 2021) its support for Tokocrypto.
Tokocrypto aims to leverage a hybrid token model which "bridges the utilities" of centralized finance (CeFi) and decentralized finance (DeFi).
As noted in the update:
"Tokocrypto's TKO is set to be the 5th project on Binance Launchpad in 2021. TKO token sale will follow the Launchpad's new subscription format, with the recording of users' Binance Coin (BNB) balance starting at 2021-03-31 0:00 AM (UTC). Binance will record user BNB balances for 7 days from 2021-03-31 0:00 AM (UTC) to 2021-04-07 0:00 AM (UTC). The final BNB holding amount for each user will be determined as the average of the 7 days, using the Daily Average BNB Balance calculation."
Through its TKO initiative, Tokocrypto aims to help Indonesians gain more knowledge of the crypto-assets space and also help them wth integrating blockchain or DLT solutions.  Tokocrypto was launched in September 2018 and "became the first entity in Indonesia to be registered under the Commodity Futures Trading Regulatory Agency Indonesia (BAPPEBTI) in November 2019."
The partnership between Binance and Tokocrypto began in June 2020. Following their partnership announcement, IDR (BIDR), a Rupiah-based stablecoin, which "serves as an integral fiat gateway for millions of Indonesians" was launched.
Tokocrypto CEO Pang Xue Ka stated:
"TKO is Indonesian People's Token. What we want to build is an "Indonesia Strategy" for Indonesians, where this solution can reach out to everyone in the country on top of just financial services. By building on Binance Smart Chain, this will help us to realize limitless potential that we can achieve through blockchain technology. And hopefully, to build a one-and-only digital economy for Indonesia."
Binance CEO and Founder, CZ (Changpeng Zhao) stated:
"The popularity of NFTs has skyrocketed to unprecedented heights. Tokocrypto's initiative to create Indonesia's first NFT marketplace will be actively supported by the entire crypto community. We are pleased to provide our support for Tokocrypto and help grow the Indonesian crypto space together."
Sponsored Links by DQ Promote