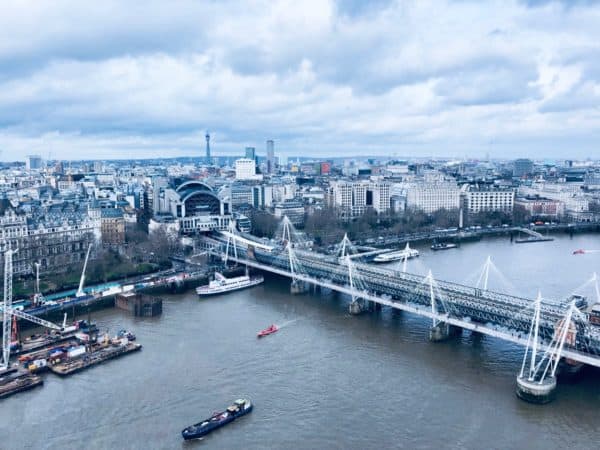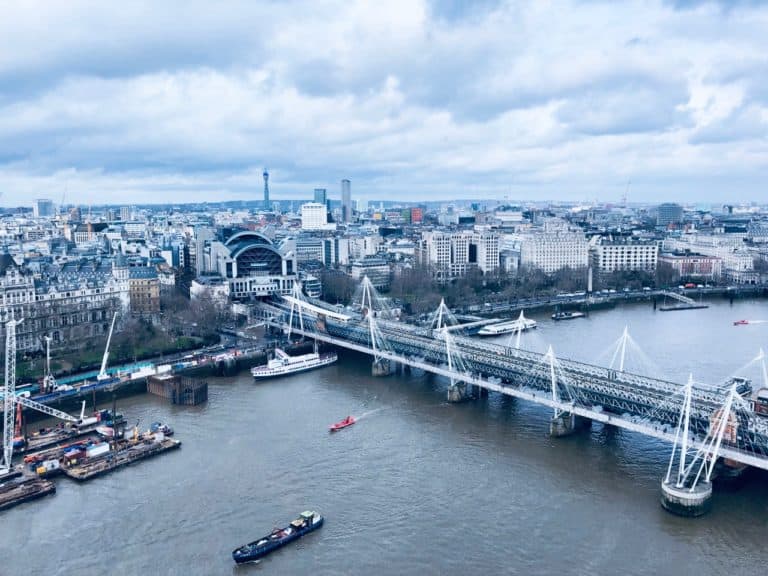 We recently connected with Danial Daychopan, CEO and Founder of UK-based Plutus, a financial services provider that aims to bridge the gap between traditional fiat currencies and "upcoming" cryptocurrencies.
Plutus says it offers the "best of both worlds," which includes centralized fiat and non-custodial crypto, "under one intuitive banking-like app."
To stay true to the "decentralized" culture of crypto, users may attach their personal crypto wallet to the app and interact with it alongside their fiat current account "without ever revealing the private keys," the Plutus team notes. A "custom-built" decentralized exchange (PlutusDEX) allows users to "swap between the two asset types without having to trust a 3rd party," the company explains.
The Plutus app comes with a Plutus Debit Card which users can load with fiat and converted cryptocurrency in order to spend at more than 60 million merchants, "circumventing the need for mass adoption and making crypto payments a reality now!." With 3% "crypto back built-in," Plutus claims it's one of the "most secure" and "rewarding" accounts available. Our conversation with Danial Daychopan is shared below.
Crowdfund Insider: What are the main products and services that you offer at Plutus?
Danial Daychopan: We are essentially looking to bridge the gap between crypto and traditional finance, but in a way that stays true to the cypherpunk culture of cryptocurrencies. We offer traditional banking features such as a UK Sort Code & Account Number, or a European IBAN depending on where you live, and then allow users to connect any personal cryptocurrency wallet they like to this account.
Almost all services out there require users to use a centralized wallet which the company has access to, so I think the ability to connect any wallet of your choice whilst retaining the private keys is of huge significance. Ownership of the private keys is what gives crypto value, and the rest of the market seems to be moving increasingly further away from that. The app also includes a decentralized exchange (DEX) so you can seamlessly convert crypto for fiat and vice versa without having to trust a 3rd party, and a Plutus Visa Debit Card awards users 3% in crypto rewards every time you spend with it.
Crowdfund Insider: Many more people have been using investment apps and other types of Fintech apps following the COVID outbreak.
Have you seen more people sign up to use your products as well? What's been the response overall from consumers this past year?
Danial Daychopan: We have definitely seen a surge in customer acquisition across the last 12-months and exceeded our EOY target of 25,000 accounts. However, I believe there are a huge number of contributing factors other than COVID; the bull run experienced at the start of 2021 was by far the biggest driving force for us.
Crowdfund Insider:  What are the benefits of using all-digital Fintech apps to conduct transactions?
Danial Daychopan: I think the core benefits of all-digital FinTech apps lie beyond just transactions, it's the whole financial experience. Creating an account in just 2-minutes without having to visit a branch; efficient customer support outside of your traditional 9-5 working hours; a thorough breakdown of your expenses and instant notifications. Traditional banks are overly reliant on outdated tech, and given the size of these corporations, the risks of implementing alternative technologies are remarkably high and extremely costly.
All-digital Fintech apps, on the other hand, are much more adaptable and able to develop innovative features that really cater to what users want – they have a much more customer-centric approach.
Crowdfund Insider: The crypto market recently surpassed the $2 trillion mark. Do you feel we are at the beginning of what could be a much larger ecoystem in the next 5 to 10 years?
What can we expect to see in the coming years in terms of cryptocurrency adoption?
Danial Daychopan: Absolutely, depending on the research study, between 4–10% of the population currently own cryptocurrencies, which means there is a super-majority out there that are yet to adopt crypto.
Whilst there could be several market cycles over the next decade, I am certain the overall trajectory will be increasingly higher adoption. I imagine we will also see further institutional investment into the likes of Bitcoin and Ethereum, followed by the release of a centralized cryptocurrency by the federal reserve bank. Users will have the option of a centralized fiat currency, or the decentralized alternatives such as Bitcoin, and hopefully the smart money will choose the latter.
Alongside that, I am sure the tech will become progressively more user-friendly to accommodate the mass market. The rate of development in this sector is phenomenal.
Crowdfund Insider: What are your plans as a company for 2021 and beyond?
Danial Daychopan: In the immediate term, there will be two major product releases. We are adding Bitcoin to our list of supported cryptocurrencies, meaning you can connect any Bitcoin wallet you like to your Plutus Visa Debit Card which is a world's first – previously our card was more ETH-focused. We are also launching our own Plutus Wallet. This is non-custodial and follows a similar format to MetaMask, except users can interact with both BTC and ERC-20 tokens from the same browser extension.

Major events to look out for later this year include our launch in both Asia and Latin America which will help rapidly expand the product, and we also aim to attain a full banking license in 2022 which would allow us to offer a much wider range of financial services.

Sponsored Links by DQ Promote