Arash Ghaemi, Director of Strategy at Two Prime Digital Assets, a "trusted" investment partner to HNWIs, family offices, institutions, and corporate treasuries seeking "intelligent" exposure to Bitcoin (BTC) and Ethereum (ETH), notes that there are several potential reasons why ETH can be "a higher upside" treasury reserve asset than BTC.
14 Reasons $ETH is a higher upside treasury reserve asset than #Bitcoin 👇

— Ash.deso (@investindigital) April 30, 2021
Ghaemi argues that Ethereum is "a proven store of value, having appreciated 85,587% since its inception in 2015." He also mentions that ETH is "only 25%" the market of Bitcoin (valued at just over $1 trillion vs Ethereum at over $317 billion at the time of writing).
Ghaemi further notes that Ethereum's staked value now surpasses $9 billion, which is around 3.26% of the total ETH supply. Ghaemi points out that scarcity is here – with Ethereum Imrovement Proposal (EIP) 1559 – which "effectively cancels out ETH's inflation rate of 4.37% decreasing total supply."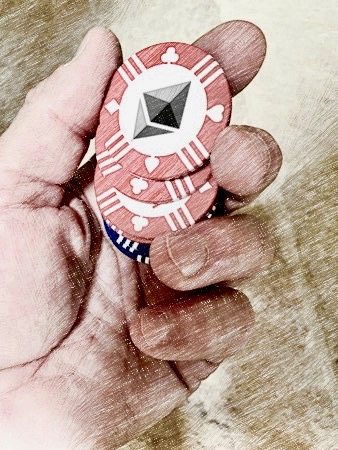 While sharing other reasons why he thinks Ethereum could be a better reserve asset than Bitcoin, Ghaemi reveals:
22.5% of $ETH supply "is illiquid locked up in smart contracts, and this number will only grow over time as use cases accelerate"
Whale Wallets are "growing (Wallets with more than 10,000 $ETH)"
$66 Billion in USD "locked in DeFi protocols growing at a rate of nearly 40% per month"
Grayscale holds "roughly 3% of $ETH supply, which won't be sold anytime soon"
Ethereum has 2,325 active monthly developers "compared to #Bitcoin 361 – Development leads to more Dapps, more innovation, more disruption, more mass adoption, and higher $ETH prices"
$ETH derivatives have "gone from $50mm in April 2020 to $3 billion in total open interest– institutional adoption signal"
ETH Futures Positions have "seen a 20x increase and now sits at $7.5 billion open interest – institutional adoption signal"
24-hour $ETH options trading volumes "have gone from USD 1MM in May 2019 to exceed $1 Billion in daily open interest – institutional adoption signal"
3 Ethereum ETFs recently "approved in Canada, and CME futures began trading earlier this year signals maturing asset with lots of upside to go – institutional adoption signal"
Many other crypto industry participants have also presented strong arguments for why Ethereum might become a more dominant digital asset in the coming years. Researcher Spencer Noon has also shared his list of reasons why he believes a $10,000 ETH price is possible.
10 signs $ETH is well on its way to $10k 👇🏼

— Spencer Noon 🕛 (@spencernoon) April 30, 2021
Noon notes:
Ethereum "dwarfs every blockchain in terms of fees paid, with a current run rate of nearly $7 billion — confirming massive demand for $ETH block space."
Ethereum "settles $30.5 billion worth of value per day, far more than Bitcoin and every other blockchain — to put this into context, PayPal settles ~$2.5 billion daily."
Ethereum "has 625k daily active addresses (90-day MA) — a figure that continues to climb and now sits comfortably at ATHs."
There is "now $65 billion locked in #DeFi, with 16 different projects having more than $1B TVL — a sign that Ethereum is institutional-grade financial technology."
Ethereum "has $50B in outstanding stablecoin supply, with 500k daily unique senders and $20B in value being exchanged per day — a sign of explosive product-market fit."
Monthly #DEX volume "stands at more than $60B, up ~60x YoY — proving #DeFi liquidity already rivals #CeFi."
More than 200k $BTC ($11.2B) are "now represented on Etherem in various forms — a sign that $ETH is becoming an economic vacuum for all assets, including Bitcoin."
Sales of #NFTs on Ethereum have "now surpassed ~$600M, with 13 pieces selling for $1M+ each — a sign that new categories of applications are also emerging on $ETH. @0xPolygon is currently doing ~1M daily txs and has onboarded numerous #DeFi blue chip projects, including @AaveAave which has >$2B in liquidity there — disproving the "Ethereum can't scale" narrative."
Finally, "in less than 3 months(!), the EIP-1559 upgrade will be activated, likely resulting in hundreds of millions worth of $ETH being burned each year — this is a massive catalyst for $ETH value capture and its overall fundamental investment case."