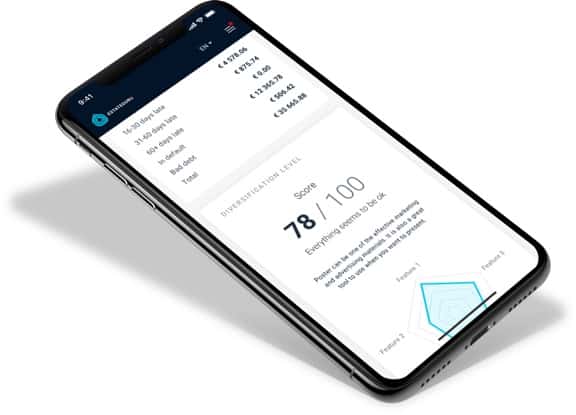 Andres Luts, Chief Credit Officer at EstateGuru, an online lending platform that offers retail investors the ability to back loans secured by property, is responsible for managing the platform's credit policy across several different European nations.
Luis recently talked about EstateGuru's enforcement proceedings that are carried out when borrowers default on their outstanding loans. Luis also provided suggestions to investors on how to assess projects and explained why borrowers choose EstateGuru loans over ones that are offered by traditional banking institutions.
While commenting on what happens when "things go wrong," Luis said that when loan repayments are overdue "to the point where [they] move the loan to an official 'default' status," then their first line of action is have their in-house debt-collection manager (or external debt-collection partner) contact the borrower "for the last time."
After doing this, Luis explained that they try to get them to cooperate with the company and see if they can start making payments, as "this remains the easiest solution with the best results." However, if they don't get a satisfactory response or any positive results, then they initiate the enforcement process.
Luis further explained:
"First off, we terminate the contract. In some countries, we have default lawyers to help us with this process, as it is important that we do these actions by the letter of the law. We need to get the collaterals that were put up against the loan to auction as soon as possible."
Responding to a question about whether the process differs from one country to another, Luis noted:
"A little bit, yes, as it takes different amounts of time and effort in each country. Of course, we also sometimes have hostile borrowers who might file for bankruptcy and try everything possible to fight and delay the process. In general, I think we have done a really good job in this area, and have even sold some claims without needing to go to auction, as some of the bigger real estate investors have bought defaulted claims and collateral properties directly from us."
Luis also mentioned that they've managed to successfully recover around 50% of all defaulted loans to date, and "the rest are still in the recovery process."
When asked if a borrower defaults on a loan, then does EstateGuru ever do business with them again, Luis said:
"No, definitely not. This is also why we use the strongest and best debt collection agencies in each country as the so-called normal business relationship has ended. For example, in Latvia, we have a very good partner who specializes in these kinds of tricky recoveries where the borrower opposes the process in most of the cases. The same goes for each country where we operate, we find the very best legal partners."
While discussing how their risk management may be better than their competition, Luis explained:
"The key difference is that we don't have an inefficient banking legacy (where processes are quite often still manual), so we are much more technologically driven than our competitors. Along with that, we have real estate development with valuation experience and deep knowledge of the SME financing industry. Our founders are some of the most experienced real estate developers in Estonia. So this expertise along with fast and efficient credit risk analysis is the main differentiator. And we are adding lots of data science on top of it."
(Note: you can check out more insights from the EstateGuru team here.)

As covered, EstateGuru recently closed its securities offering on Seedrs (on May 17) having raised €1,393,817 from 938 investors in just nine days on Seedrs – closing ahead of schedule. As was previously reported, EstateGuru hit its initial hurdle of €500,000 in a few hours on the crowdfunding platform.

EstateGuru is offering equity in the company at a pre-money valuation of €49 million. This is the company's second security offering on Seedrs, having exceeded its first funding target of €350,000 by 261% in June 2020.

As reported earlier this month, EstateGuru handled more than €14 million in financing volume in April 2021, with the German market becoming the main contributor of new projects.

Sponsored Links by DQ Promote