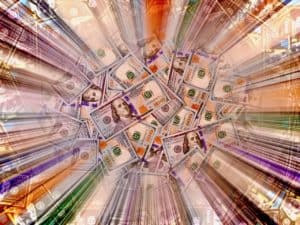 PKT Pal this week launched a plug-and-play device that is said to monetize internet bandwidth. The PKT Cube gets inserted into a home internet connection and pays participants every minute in their cryptocurrency PKT to maintain connectivity to a fully decentralized, open-source network.
PKT Cash is said to be the first coin that is generated by using bandwidth. Unlike other proof-of-work or proof-of-stake cryptos, PKT Cash requires people to prove they have the bandwidth to mint new coins.
So is it a security? According to the website, the company believes it is not:
"PKT is a fully decentralized fork of Bitcoin, so it is similarly considered to be a commodity."
The company claims PKT will be listed on a top-15 exchange at some point in this year's third quarter.
"The PKT Cube makes it easy for people to generate income from the internet bandwidth they already pay for," said Josh Berger, founder of PKT Pal. "Just like Uber made it possible to monetize your car, and Airbnb made it possible to monetize your home, the PKT Cube now makes it easy to monetize the internet bandwidth you already pay for."
PKT Cube is being introduced in a two-tier presale in the coming weeks. It is powered by the AMD Ryzen 5950x CPU and is preloaded with the PkteerOS operating system. It cryptographically pairs to a user's mobile phone and PKT Pal account, so mobile payments can securely be made. PkteerOS supports PKT Pay, free VPNs where the rate paid depends on desired service speed, and dApp access.

PKT Pay and VPN services are slated to be available in the fourth quarter of 2021 while WiFi sharing and dApps will debut in 2022.

Sponsored Links by DQ Promote