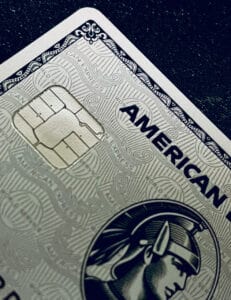 More than one billion payment cards are at risk of not being issued over the next 18 months due to a chip shortage, ABI Research reports. That total includes 347 million in 2021 and up to 740 million in 2022
"Although not necessarily getting the attention or the support from governments they deserve, payment cards are a critical enabler for global economies, both from a consumer and enterprise perspective," ABI Research digital security research director Phil Sealy said. "Access to payment cards is a fundamental requirement to digitally transact and buy in both the physical and digital domains on a day-to-day basis. Most concerning is the potential disruption to GDP. A lack of payment cards will directly translate into less purchases, which will ultimately have a detrimental impact on GDP. The payment cards industry should be considered one of top chip supply priorities." 
The payment card industry must work together and focus on transparency and communication to escape from this period with as little damage as possible.
"So far, communication from industry groups, forums, and associations has been holistic and top-level in nature," Sealy noted. "More specific and detailed information related to price increases and expected supply lead times is required and needs sharing with the wider industry to help build supply confidence and to avoid panic buying/mass stocking scenarios."
The coverage of accumulated stock has mostly evaporated, leaving the industry to see greater negative effects from the shortage in the months ahead. Times between orders and deliveries are starting to grow.
"Payment card ecosystem players need to strategize now and look toward implementing processes to help minimize market disruption to maintain a 'business as usual' approach as best as possible," Sealy advised. "Outside of increasing chip manufacturing capacities, there are several plans industry players should be putting in place." 
Issuers should prioritize replacing expired cards or focus on one payment card type over another.
"Despite the long development lead time, additional cost, and effort required with implementation, strategies utilizing chip multi-sourcing for the high-volume products should now be in full swing. Issuing banks should use the chipset shortage to audit themselves and streamline processes related to inventory management and card re-issuance. Payment networks should be working on a short-term simplified certification process to help speed up capacity increases, with certification labs considered one of the market's great bottlenecks," Sealy added.
Sponsored Links by DQ Promote