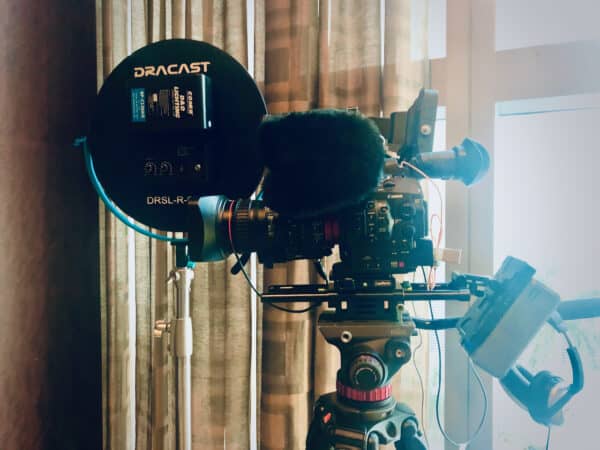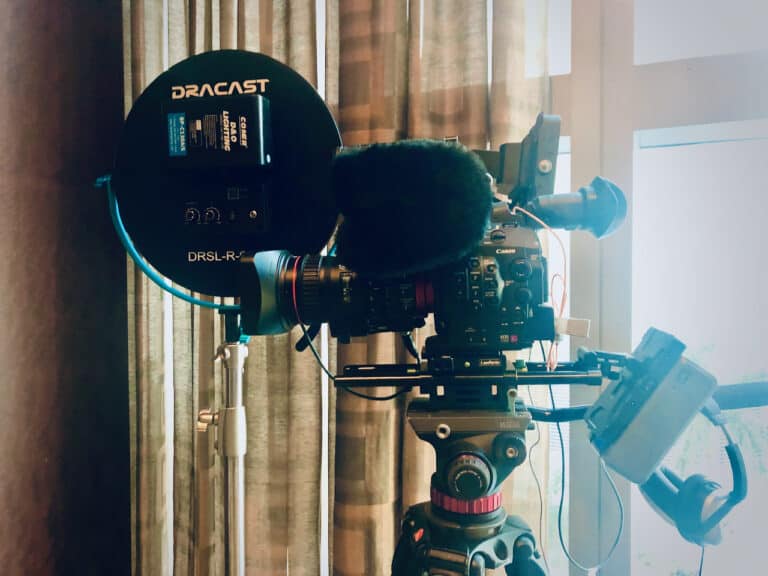 Mogul Productions claims to be a "decentralized" platform working towards "democratizing" the film financing industry. In what they consider to be a new concept, Mogul aims to bring decentralized finance (DeFi) and non-fungible tokens or NFTs as the "focal point" for the traditional movie industry. With its $STARS token, Mogul says that it will be empowering "transparency in the moviemaking process."
It's worth noting, however, that the NFT and DeFi space are currently in a massive, speculative bubble. More than likely, most of these so-called decentralized and blockchain or DeFi-powered initiatives won't survive because they don't have a legitimate business model. The vast majority of projects identifying as DeFi are not decentralized either and are often accountable to regulators in most jurisdictions.
Reaching out to Mogul Productions' CEO, Lisa Sun, Crowdfund Insider had an opportunity to understand how Mogul intends to improve the movie industry. Lisa talked about the struggles faced by the "marginalized" Indie filmmakers and how Mogul is working towards creating an inclusive platform for them. Also, Lisa shared insights on how the NFT market might grow in the coming years and its impact on the movie industry.
Our conversation with Lisa Sun is shared below.
Crowdfund Insider: The movie business is a dynamic industry with perennial innovation and growth. What spurred you to envision the industry embracing blockchain tech and crypto?
Lisa Sun: Perennial innovation in the movie industry, yes, but it is limited to certain facets like cinematography, post-production, and CGI. There are areas like financing, a script-to-screen process that lacks transparency. I truly felt that movies by de facto were limited due to the opaque and antiquated accounting process.
These bottlenecks are holding back the movie industry from evolving into a more profitable venture. Also, given the bloated budgeting practices, indie producers fail to receive the necessary financial backing. This limits the industry to the biggies, the A-stars, and a handful of studios. We consider this restriction as a disservice to the fans of the movie industry.
And this is where blockchain tech, crypto, and NFTs come into play. We aim to decentralize film financing by empowering fans to get involved. Mogul showcase is the platform where fans get to decide which movie is to be produced. And fans' involvement doesn't stop here. They play an active role in the production process with rolling updates and unique back-stage experiences.
In a democratic way of movie-making, it is important to make the script-to-screen process as transparent as possible and include the fans.
Crowdfund Insider: As you mentioned indie filmmakers, can you brief us through the struggles they encounter? And how does Mogul Productions claim to solve them?
Lisa Sun: Yeah, indie filmmakers are rarely viewed in the same light as mainstream Hollywood filmmakers. Despite them churning out quality content amidst budget constraints, they are marginalized. They suffer from inadequate financing and poor distribution efforts which further compromises the profitability of their efforts.
Also, fans of the indie movie industry are distant and have no platform to voice out their support or feedback. The fragmented nature of the indie movie industry is a grave concern too. With Mogul Productions, we can bring the filmmakers and the fans together. This is a move with twofold benefits.
First up, indie filmmakers get to showcase their ideas and gain support from their audience itself. This furthers into decentralized financing via the $STARS token. And they can leverage Mogul's upcoming NFT marketplace to further monetize their work.
Next, the fans can get involved in the movie financing process through our blockchain-based financing. This provides them with an opportunity to share 50% of the movies' profits. Recently, our first-ever movie voting war accounted for nearly 50000 votes with Terminal Station emerging as the winner.
Similarly, we hope to be an all-inclusive platform for indie filmmakers to realize their dreams.
Crowdfund Insider: You have spoken about bringing the fans to the directors' chair. Please explain the steps taken by Mogul Productions for this.
Lisa Sun: Traditionally, decision-making in the movie industry has been behind closed doors. With a select few individuals finalizing the content to be distributed to millions across the globe. I believe this practice is unhealthy and leads to the overt commercialization of the industry. The big dollars involved seem to supersede the industry's essence – the content and the audience.
And our efforts are aimed at placing content and audience as the fulcrum around which the movie industry should revolve. Fans, as in Mogul users, are empowered to choose the script that they would love to be produced into a full-fledged movie. Their participation doesn't stop with voting but starts from there.
Users are provided with real-time updates from the production process. Also, during the journey, we have planned various rewards for the users to incentivize their participation. From a Facetime with cast members to autographed posters, there is a lot in the store for users. And the evolution of the NFT market has increased the options through which we can reward our users.
To realize our vision of putting fans in the directors' chair, our communities on social media are educating the users on the process of filmmaking. There is a lot of information exchange with professional filmmakers voicing their insights and advice to the budding participants. All these initiatives are directed towards bridging the gap between filmmaking and fans.
Crowdfund Insider: Please tell us about what the future of Mogul Productions might look like.
Lisa Sun: Our aim is to revamp the way movies are made and produced. And all of our steps going forward shall be glued to the same vision. Also, Mogul Productions is evolving in different verticals and our roadmap for development suggests the same.
Our NFT marketplace is releasing soon and we are very excited about that. NFTs really broaden the way we can give back to our community and the movie fraternity. Also, we are building our smart wallet, a gasless, layer 2 wallet to ease the way new users can use blockchain.
With regards to the $STARS token, we are constantly adding to its utility. We are focusing on governance contracts powered through the token to enable decentralization and integrating them at the heart of our in-app currency for our NFT marketplace and other products.
The streaming market is another window that we are looking at. Similar to how Spotify incentivized music makers, we are looking for our movies to be monetized on streaming platforms. And for this, being appealing to a global audience and generating a buzz are all prerequisites.
A good-old adage goes roughly like this, Market is the CEO's boss. Likewise, we are listening to the market, its tastes, and preferences to align our services with them. Organic demand is what makes or breaks a movie, so authentically adapting and catering to the market is a top priority for us.
Crowdfund Insider: What are your thoughts on the future of NFTs? In a demand-dominant market, can NFTs mature into being an asset class for investors?
Lisa Sun: NFTs have emerged as a new lease of life for artists and content creators to monetize their efforts without depending on galleries or similar marketplaces. And I believe it holds the potential to democratize how collectibles, merchandise, and art pieces are valued.

Since Mogul Production is invested in an NFT-based future, we want the $STARS token to be the de facto currency to own and participate in NFTs concerned with the entertainment and movie industry. Our partnership with NFTY labs is a furtherance of the same vision. We are creating tailored experiences for our access pass and $STARS holders.

Also, we are aiming to mint NFTs from different mediums like video clips, music, and static art which shall be traded for $STARS tokens. To further reward our users, those who own exclusive NFTs shall be rewarded with a one-off token like 'Executive Producer Credit' with inherent benefits.

To answer the latter part of your question, NFTs as an asset class is a viable prospect. The big dollars being splurged for tweets and sports cards reflect how the world has taken to NFTs as an investment and not mere tradable assets. With proper regulations in place, they have the potential to turn into an asset class for investors which shall be a godsend for the left-behind artist community.

Sponsored Links by DQ Promote