Yesterday, Coinbase (NASDAQ:COIN) posted a notice regarding receipt of a Wells Notice from the Securities and Exchange Commission (SEC) indicating the regulator may sue it due to its planned Coinbase Lend program.
Around the same time Coinbase announced the regulators' investigation, CEO Brian Armstrong took to Twitter and hammered the SEC for its "sketchy behavior."
1/ Some really sketchy behavior coming out of the SEC recently.
Story time…

— Brian Armstrong (@brian_armstrong) September 8, 2021
In a Twitter thread, Armstrong defended Coinbase Lend stating millions of digital asset holders have been generating income on their assets and that "everyone seems happy." But now this joy may be coming to an end.
Armstrong said they gave the SEC a heads up regarding the program which generated a response that Lend is a security without any explanation as to how this is.
6/ They refuse to tell us why they think it's a security, and instead subpoena a bunch of records from us (we comply), demand testimony from our employees (we comply), and then tell us they will be suing us if we proceed to launch, with zero explanation as to why.

— Brian Armstrong (@brian_armstrong) September 8, 2021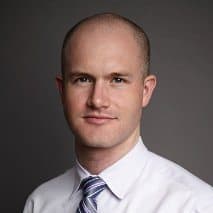 Armstrong assured people they are committed to adhering to the law while noting that sometimes the law is not really clear. The SEC under the leadership of Chairman Gary Gensler has refused to offer an opinion in writing and is "engaging in intimidation tactics" something that "feels like a reach/land grab vs other regulators" stated Armstrong.
Armstrong also asked the question as to who the SEC is protecting in this situation?
Armstrong closed by stating:
"If we end up in court we may finally get the regulatory clarity the SEC refuses to provide. But regulation by litigation should be the last resort for the SEC, not the first."
Sponsored Links by DQ Promote