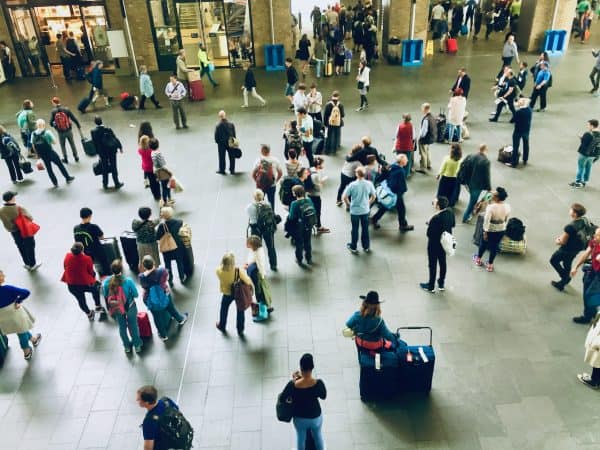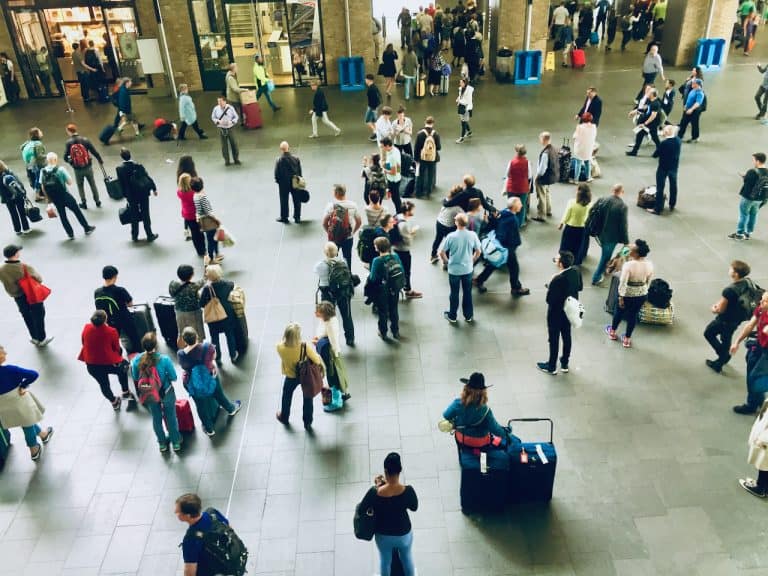 We recently connected with Stefany Rojas, Head of Business Development at Kahuna, a blockchain-based social media network that will aim to engage celebrities with their fans in a democratized manner.
It's worth noting that most blockchain-enabled social media projects such as Voice and Steemit have failed to onboard and engage nearly as many users as more traditional platforms such as Twitter, LinkedIn, or Facebook, among others. That's mainly because these so-called blockchains or distributed ledger tech (DLT) platforms don't really have a meaningful or unique value proposition that would motivate a significant number of users to start using their services.
During our extensive conversation with Rojas and her colleagues including Geraldine Monchau, we learned about how their new social media network aims to offer products/services and opportunities that should be beneficial to consumers.
Our conversation with the team is shared below.
Crowdfund Insider: You've mentioned that Kahuna is a decentralized, blockchain-enabled social media ecosystem for celebrities and content creators to engage with fans across the globe.
Your platform is set to go live in December 2021. During the past few years, I've seen many other similar platforms being launched.
What makes your upcoming social media platform truly unique and arguably better than the competitors in the market?
Stefany Rojas: Kahuna is unique because it combines all the functionalities and popular features from traditional social media platforms but on a decentralized blockchain platform and with an added dimension of a cryptocurrency economy.
By combining social media and crypto, Kahuna allows celebrities to monetize their fan base in their own digital economy on their own terms and with total control of their own assets; there are no media, sponsors, or obligations.
Kahuna also offers a two-way engagement to allow celebrities to interact with their fan base however they prefer. This can be through social media sharing, direct messages and chat rooms, autographs, merchandise, tickets, private sponsors, live streaming of specific events, exclusive content offerings, and more.
The 2019 statement of Brendan Blumer, CEO of Block.one, mentioning, "The truth is, current social media platforms are designed to use their users," is still valid. Today's most popular social media platforms profit from their users. Kahuna is entirely different because it allows each celebrity to create – and thrive – in an economy created entirely by them.
Crowdfund Insider: You claim that Kahuna is the "first-of-its-kind" platform that combines functionalities from traditional social media platforms like Twitter, Instagram and Clubhouse, with an added dimension of a crypto economy.
The decentralized platform allows celebrities, athletes, musicians, artists, influencers and other creators to fully control and monetize their content.
This is also the same approach taken by some other social media networks like Block.one's Voice. However, these platforms have not been successful when it comes to onboarding a significant number of users.
What's your business strategy?
Stefany Rojas: Last report from AppAnnie estimated consumers will spend $6.78 billion via social apps this year – rising to $17.2 billion annually by 2025, an impressive 5-Year CAGR of 29% — bringing the lifetime total spent through social apps to $78 billion.
Two regions dominate the social media economy: US and Japan. Consumers in these two countries spent more than $1.5 billion in social apps in H1 2021. Creating a fully integrated platform enabling social engagement will be essential because authentic experiences and creative innovation are at the top of consumers' lists.
We do not take these numbers lightly and believe the essence of Kahuna's growth will center around content produced by creators on Kahuna, because viewers will purchase in-app gifts to support their favorite streamers. In addition, the onboarding of ambassadors, partners, celebrities, content creators, and users (fans), the Kahuna website, and first impressions of our influencers and content creators will all prove to be vital elements for success.
At Kahuna, strategy is a word not taken lightly. We have exceeded expectations on key client acquisition and partnerships in different demographics for our pre-launching phase. We are currently running an accelerator initiative to focus on launching Kahuna in December 2021.
Kahuna will be launched in December 2021. Q1 & Q2 2022 will reinforce our forecasted roadmap to analyze and implement special features around the onboarding processes of our partners, celebrities and content creators, and fans; user interfaces and experience; social engagement; and customer acquisition and retention.
Partnerships and early adopters will be categorized and will be able to earn specific benefits and rewards.
Early Adopters categories include:
● Community Influencers
● Social media sensations
● Bloggers & Vloggers
● Micro influencers
● Nano Influencers
● Celebrities (TV, Radio, Musicians, actors, journalists, photographers, athletes, sports person, models)
● Thought leaders in different industries
Partnership categories include:
● Agents
● Ambassadors
Different courses of action are being implemented externally and internally, hand in hand with our key partners (will be named publicly shortly). Kahuna's internal leadership team features executives from a variety of industries and backgrounds, which creates a great talent pool to support our growth plans.
Currently, we are focusing on creating great relationships with our clients and are carefully strategizing messaging and marketing programs that appeal to Kahuna's three separate audiences: creators, consumers, and crypto enthusiasts. Each of these audiences have distinct needs and therefore require specific marketing programs for both engagement and education.
Additionally, we are focused on creator categories with a large total addressable market, as well as creator and fan communities who are open to adopting new technologies for monetization and engagement.
As such, the target categories are:
● Music
● Video
● Podcast
● Gaming
● Fine Art
● Entertainment
● Social Audio
● Sports
Crowdfund Insider: How do you plan to acquire a large user base?
Stefany Rojas: Kahuna's target audience demographic are YouTubers and TikTokers.
Consumers are shifting to a model of paying for content creators instead of professionally produced content, which illustrates a shift towards wanting a more "authentic" experience. As creators, celebrities and influencers understand the value of a loyal fan base now more than ever and are seeking to deliver that "authentic" experience. As a result, they have been leveraging customer gift and reward incentives to retain their ecosystem and grow the number of fans.
This is where blockchain technology and NFTs can help cultivate deep community engagement and offer an entire gift and reward economy, virtual in nature. Examples of this include digital videos, special event access, live streaming, and more.
Kahuna will enable celebrities and influencers to offer and deliver all of these types of rewards to the users (fans) and will ultimately drive awareness and growth as more and more content creators join the Kahuna community. Not only that, but celebrities will also be able to increase and retain their fan base and "followers," which offers a good source of stable revenue while helping them improve their brand reputation and overall reach.
Crowdfund Insider: You've explained that with Kahuna, all content shared belongs to the user, not the platform, giving celebrities and creators a new avenue to monetize their namesake, content, experiences and even physical goods.
Celebrities and creators are all vetted by the Kahuna team and once approved, they each have the ability to create their own Kahuna "Celebrity Coin" to turn a profit on things like NFTs, unique experiences like virtual events, and even private "meet and greets."
While all this sounds exciting, it may be challenging to onboard celebrities and other notable personalities, because their schedule might already be booked.
What are some strategies you plan to leverage to build an engaging community?
Stefany Rojas: Unlike centralized mainstream social media platforms, the Kahuna ecosystem is built to protect the intellectual property of creators and solves the present-day issues surrounding user privacy, content censorship and the exploitation of intellectual property on social media. With Kahuna, our users govern the rules and manage the content, which puts the power, and profit, back in the hands of those who create it."
This is also a strategy and philosophy that was supposed to have been adopted by many blockchain-focused projects like Uptrennd which failed due to multiple reasons.
We can spot different reasons for the failure of each of these projects but the necessary ingredients for the success of a decentralized social media are the security and the reliability of the platform itself.
Decentralized platforms leveraging blockchain and open-source technology will become more mainstream, be more democratic, and grant users full ownership of their accounts and profits. The users could even have direct access to the decentralized platform's algorithms. The challenge will be to develop the best technology and the best governance – and this is what Kahuna will deliver.
Crowdfund Insider: How can you bring your vision and product to life in a sustainable manner?
Stefany Rojas: The Kahuna platform will be launched on the Solana blockchain. Solana is an open source, decentralized high-performance public blockchain that offers fast, secure, scalable, and decentralized applications to its users.
The primary aim behind the development of Solana was to develop a trustless and permissionless protocol that enables high scalability and achieves this feat without adversely affecting UX, latency, or composability. Solana has come up with a solution for this blockchain trilemma linked to decentralization / security/ scalability through its innovative Proof of History consensus algorithm.
Therefore, we believe launching Kahuna on Solana will be instrumental to success due to its highly decentralized, highly scalable nature. Not only that, but Solana has a low gas fee and is energy efficient, which is one of our missions as we look to deliver the most sustainable blockchain technology.
Crowdfund Insider: Why should people care about your project? Why is it relevant?
Stefany Rojas: The content creator economy is pivotal for the growth of social media. Consumer spending in social apps is booming, as we've mentioned, with spending at $3.2B in H1 2012 alone, that's up 50% YOY.
In addition, the time consumers spend on social media apps has maintained a steady growth over the past three years, up 30% in H1 2021 (vs. H1 2018). Consumers on their mobile devices spend nearly half their time (44%) on social media apps. People care about social media and use it daily. We believe they will care about Kahuna equally if not more.
Social media is very challenging, and its evolution over the last decade has shown us how quick platforms are joining the market (BIGO, Twitch) as well as how competitive the market is, causing some platforms like Skype to become nearly obsolete.
Crowdfund Insider: Please tell us about your plans for the remainder of this year and as we head into 2022.
Stefany Rojas: 2021 has been a great year for Kahuna and we can't wait to see what comes next. We are currently focused on finalizing end of the year plans which includes the official launch of Kahuna implementing our new ideas for client onboarding, our strategy to support our clients' fan base. In addition, incorporating new, innovative features designed to enhance user experience and Kahuna's live streaming functions are our top priorities.

By the end of 2021 and course of 2022, the Kahuna team will be focused on:

● Building an innovation center
● Development of our brand message
● Defining our key targets for creator profiles.
● Building a proactive creator outreach strategy.
● Developing an inbound funnel.
● Producing content that educates and inspires core audiences.
● Building a self-service funnel.
● Initiation of product and network marketing
● Developing a steady stream of owned events.
● Participation in industry events
● Investing in talent partnerships and ambassadorships
● Scaling up our community engagement and education
● Investing in our creator's success

All of the above-mentioned initiatives will put Kahuna on the path to becoming a household name within the creator, fan, and crypto communities. We also anticipate these efforts will drive the number of creators launching on Kahuna into the 1000s per month with high levels of participation and economic vibrancy within their creator coin communities.

Sponsored