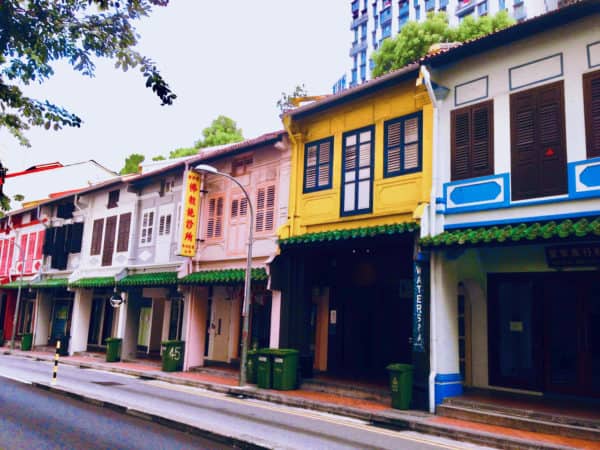 Fraxtor, a Singapore-based real estate tokenization investment platform, has raised $1.25 million in a pre-Series A funding round, the company announced this week. The event saw participation from family offices such as Baksh Capital and Andes Fund Management. The funds raised will be utilized to scale up operations and accelerate growth.
"Rachel, Oliver and the Fraxtor team have an exceptional vision, coupled with proven capabilities, to integrate blockchain technology with real estate. It was a compelling proposition to see industry veterans take the initiative to become market leaders in this growing space," said Birbal Singh Bajaj, managing director of Baksh Capital.
Prior to this funding round, Fraxtor had raised $400,000 million in seed capital from its founders. The company has also received grants from Enterprise Singapore and the Monetary Authority of Singapore (MAS). Since commencing operations in 2019, Fraxtor has raised more than US$22 million on its platform for real estate development projects in Singapore, Australia, the United Kingdom and Canada under exemptions from MAS regulations. In July 2021, Fraxtor received an in-principle approval for a Capital Markets Services (CMS) License from the Monetary Authority of Singapore.
Co-founder Oliver Siah spent 17 years in the Republic of Singapore's Air Force before beginning his business career, where he has spent more than a decade in real estate investment and management. A director of Fraxtor Capital Private Ltd., Siah is also the regional chair for the Foundation for International Blockchain Real Estate Expertise.
Executive director and co-founder Rachel Teo has spent a quarter-century in real estate development, investment and management. She has served as a director of the Daniel Teo Group of Companies, the Private Museum, and Fraxtor Capital Private Ltd. and is a board member of the Teng Company.
CTO Marcelo Garcia Casil brings strong blockchain credentials to the company. He is the founder and CEO of Maecenas, a blockchain-powered fine art investment marketplace. Also a founding partner and technology advisor of the blockchain-powered real estate trading platform BrickEx, Casil has more than a decade of investment banking experience.