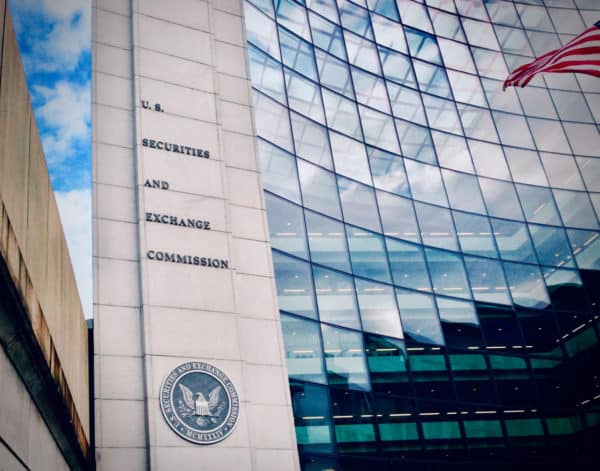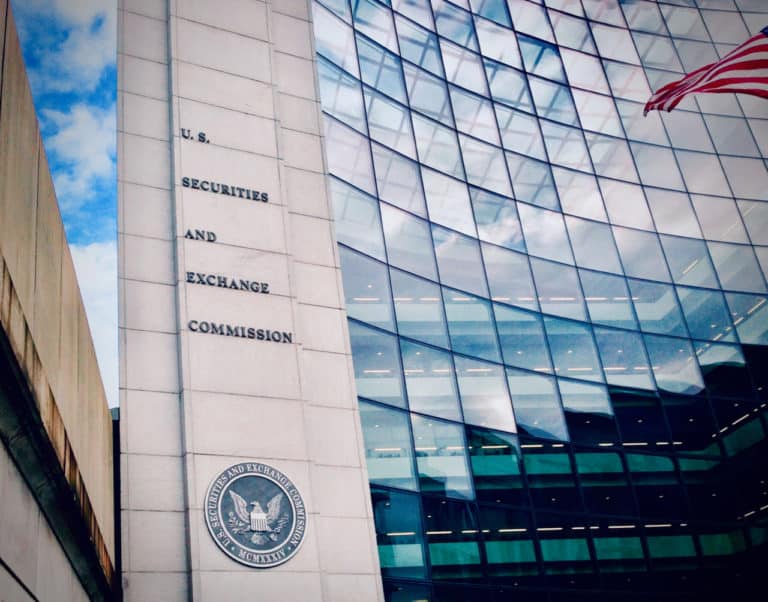 The Securities and Exchange Commission (SEC) Investor Advisory Committee will be discussing digital assets or crypto on December 2nd.
According to the agenda, a panel discussion will be hosted  entitled "Helping to Ensure Investor Protection and Market Integrity in the Face of New Technologies."
This panel will explore the intersection of digital assets and investor protection, with a specific lens on the regulatory framework covering digital assets, market structure issues, and defining risk in emerging technologies. Additional covered topics include blockchain technologies, crypto-based EFTs, and stablecoins.
The panel is moderated by Cambria Allen-Ratzlaff and Theodore (Ted) Daniels – both members of the Committee. There are multiple panelists of note including Kristin Smith, Executive Director, The Blockchain Association, and Sydney Schaub, Chief Legal Officer, General Counsel of Gemini.
Typically these gatherings see the participation of the SEC Chairman as well as all of the Commissioners. As many people know, the SEC has been effectively regulating digital assets by enforcement with little daylight between securities and commodities. While some industry advocates believe utility characteristics should be considered as part of a compliance regime, so far most digital asset offerings have been deemed to be securities. Regardless, investor protection along with proper disclosure is an important topic and worthy of the Committee's attention. The SEC may utilize the discussion to help guide its regulatory path going forward.
The entire IAC agenda is available below. The meeting will commence at 10 AM on December 2nd and will be live-streamed on the SEC website and available to the public.
U.S. Securities and Exchange Commission
Investor Advisory Committee
December 2, 2021
10:00 a.m. – 10:15 a.m.
Opening Remarks, Announcement of New Officers, and Announcement Regarding a Disclosure Subcommittee
10:15 a.m. – 10:40 a.m.
Welcome Remarks
10:40 a.m. – 10:45 a.m.
Approval of Previous Meeting Minutes
10:45 a.m. – 12:30 p.m.
Panel Discussion Regarding Crypto and Digital Assets: Helping to Ensure Investor Protection and Market Integrity in the Face of New Technologies

This panel will explore the intersection of digital assets and investor protection, with a specific lens on the regulatory framework covering digital assets, market structure issues, and defining risk in emerging technologies. Additional covered topics include blockchain technologies, crypto-based EFTs, and stablecoins.

Moderated by:

Cambria Allen-Ratzlaff
Theodore Daniels

Panelists:

12:30 p.m. – 2:00 p.m.
Lunch/Non-Public Administrative Session
2:00 p.m. – 3:30 p.m.
Panel Discussion Regarding the SEC's Potential Role in Addressing Elder Financial Abuse Issues

Moderated by:

Panelists:

3:30 p.m.- 3:40 p.m.
Discussion of a Recommendation Regarding Individual Retirement Accounts
3:40 p.m. – 4:00 p.m.
Subcommittee Reports
4:00 p.m.
Adjourn