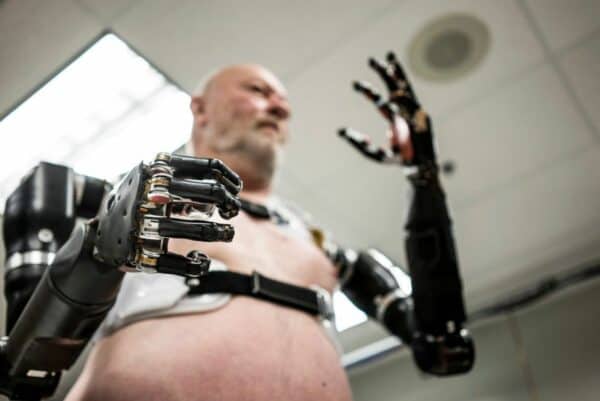 Atom Limbs, a company co-founded by CEO Tyler Hays along with a leadership team with resumes that include names like Tesla and Apple, raised over $1 million in under one hour, according to a note from the company. Hays holds a good amount of entrepreneurial experience as the Bebo co-founder & COO (acquired by Amazon) and being employee #10 at YC-backed Disqus (acquired by Zeta). The securities offering listed on Wefunder now stands at over $2 million backed by over 1200 individual investors.
According to the offering page, Atom Limbs is raising capital by using a SAFE (simple agreement for future equity) at a valuation cap of $40 million. According to the Reg CF filing, Atom Limbs aims to raise up to $3.93 million.
Atom Limbs, as the name implies, is a prosthetic firm that seeks to offer the world's first artificial human arm. The offering page explains:
"Despite modern advancements in medicine and tech, many artificial limbs available today still resemble the prosthetics given to amputees in the 1890s… Meant to give the appearance of a functioning limb, they're relatively useless to the wearer. Even the most advanced artificial limbs on the market are bulky and powered by the body, severely limiting their potential. Less than 1 in 5 arm amputees wear a prosthetic — prosthetics simply are not good enough."
The technology being leveraged is being developed in partnership with Johns Hopkins to "consumerize their Modular Prosthetic Limb system." So is the future of a bionic person getting closer to reality?
Atom Limbs indicates it hopes to launch a product globally in 2023. The company reports a waiting list of more than 1500 individuals in 45 different countries. It's a cool concept that tackles a difficult area of health care. Hayes says "we have reusable rockets and electric cars… it's time for artificial limbs."
Have a crowdfunding offering you'd like to share? Submit an offering for consideration using our Submit a Tip form and we may share it on our site!