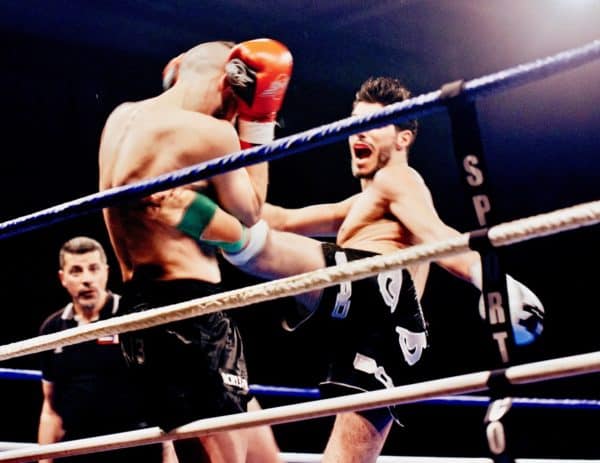 We recently connected with Hubert Rachwalski, CEO at Nethone, a company focused on a "Know Your Users" strategy to resolve fraud, so clients are able to gain more loyal customers while rejecting only fraudsters.
Hubert talked about how cybercriminals are attempting to exploit online platforms and consumers engaging in digital transactions via e-commerce sites. He also discussed what his company, Nethone, is doing to address cybersecurity threats in order to prevent fraudulent activities while supporting legitimate business activities.
Our conversation with Hubert Racwalski is shared below.
Crowdfund Insider: You've noted that you're a team of data scientists, developers, and security professionals.
Tell us about how you help with combating online fraud. How do you build tools to detect and prevent fraudulent activities?
Hubert Rachwalski: Our company focuses on combating cybercriminals by moving away from rules-based fraud management, which is ineffective in the fight against fraudsters who are continually adapting their tools and techniques. In 2015, our team of data scientists, IT security professionals, developers and experienced industry managers began working on an advanced fraud solution backed up by Machine Learning (ML) models.
It went live in 2016 and works by analyzing the digital fingerprints and behavioral biometrics of users during each browsing session. In other words, what device a person is using, where they are located, whether or not they are attempting to mask their IP address, and generally make concerted efforts to mask their true identity and hide details of the system they are using. Irregular behaviors are flagged as suspicious that indicate a high probability of fraud. This all takes place automatically and in real-time, unnoticed by users, with most instances of fraud being blocked outright.
Crowdfund Insider: You've mentioned that your company was established in Warsaw, Poland and that you leverage machine learning-driven business intelligence to protect users from malicious account takeovers.
Walk us through the process of how you help clients stay safe while accessing digital platforms and services.
Hubert Rachwalski: Our ML models are continually evolving. They build upon all past analyses to provide more accurate predictions. ML models are essential, however, so is our team of data scientists who likewise are continually analysing and adapting algorithms for the tool to become more effective.
In a practical sense, an average customer will conduct a browsing session on an eCommerce platform or a mobile app, logging in to their accounts to make a payment. It is at this stage that our tools are able to automatically analyze over 5000 pieces of data in real-time, determining how the user is interacting with the service.
Digital fingerprinting and Behavioral biometrics play a major part in analysis (our system provides recommended actions based on this), and we are able to accurately predict whether or not the user is genuine or a fraud actor. Essentially, genuine customers get a green light, whereas fraudsters are prevented from doing further harm.
Crowdfund Insider: You've explained that real customers and fraudsters tend to leave "not so obvious" trails of their behavior and intent.
Tell us how you can use this information to help keep individuals and businesses safe online.
Hubert Rachwalski: The average internet user will visit an eCommerce site either via their desktop or mobile device. This process is often repeated using the same devices, the same operating systems, and from a specific geolocation, with very little deviation.
Our solution flags all irregular behaviors, although it must be stressed, not all are necessarily suspicious – many people choose to use a VPN to provide an extra layer of security and maintain a level of privacy. What is highly indicative of fraudulent activity, however, is if a user makes every attempt to mask their true identity and location.
What's more, if a fraudster has successfully performed an account takeover (ATO), our tools can pick up on this – previously normal account activity may drastically differ from prior purchases, for instance, new attempts to purchase high-value goods in a short space of time for a quick profit, credentials are copy/pasted rather than typed and shipping addresses may be different than before. These payments can be blocked and the merchant can then take steps to notify the true account holder of a breach.
Crowdfund Insider: You've noted that calculating the likelihood of a chargeback or friendly fraud becomes possible after the instantaneous review of 5,000+ attributes, including behavioral biometrics and device fingerprinting.
The result is a reduction in frequency of false positives and manual reviews, which means happier, potentially returning customers. Tell us how you have implemented this process.
Hubert Rachwalski: There is no magic solution to preventing fraud as vigilance is key for all parties concerned. What can be done to limit friendly fraud chargebacks is the use of ML models that process thousands of pieces of data. As previously mentioned, due to the sheer volume of data processed in real-time, ML models far outperform rules based fraud models, and systems based on 'Know Your Customers' (KYC).
By deploying a 'Know Your Users (KYU) solution, you scan behavioral patterns that build up a digital profile of a user. Past purchases can be compared to current and future purchases and can determine if there is a repeated pattern of chargeback requests that may indicate a dishonest customer or fraudster that has taken over an account.
Every software enhancement, every tuned ML model comes from a desire not to just offer protection against fraud, but to prevent a re-enactment of the classic scene in which legitimate customers are turned away from a store because they don't look the part of someone who is ready to buy. In the long run, "false positives" hurt businesses even more.
Crowdfund Insider: Tell us what your platform and software can do to ensure that legitimate customers are being able to access the services they need to.
Hubert Rachwalski: The majority of online payments processed on eCommerce platforms are legitimate with only a small percentage of them being fraudulent. ML models therefore learn to recognize these authentic user interactions and weed out the behaviors associated with fraud actors. Of course, there is an advantage to ML models over rules-based fraud systems that may block a genuine customer using a VPN, whereas an advanced solution will look for literally thousands of irregular and suspicious behaviors before flagging a 'false positive'.
Older systems may also penalize users for unsuccessfully completing two-factor authentication (2FA) processes (mistyping pass codes sent via SMS, failure to complete captcha verification etc.), whereas advanced systems can effectively authenticate users automatically, unseen in the background, therefore reducing false positives.
Crowdfund Insider: What are your plans for 2022 and beyond?
Hubert Rachwalski: Following Series A funding in 2021 worth $6.7M, we have been working on expanding the capabilities of our fraud solution, which includes growing our team of specialists. The fraud tool we currently offer is effective on both desktop and mobile platforms, however, in 2022 we intend to increase our integration with mobile payments.
More people around the world now use their smartphones in almost every aspect of their daily lives. This is certainly a visible trend as more consumers turn to mobile for their eCommerce shopping experience – this trend, for example, is already huge in Asia.