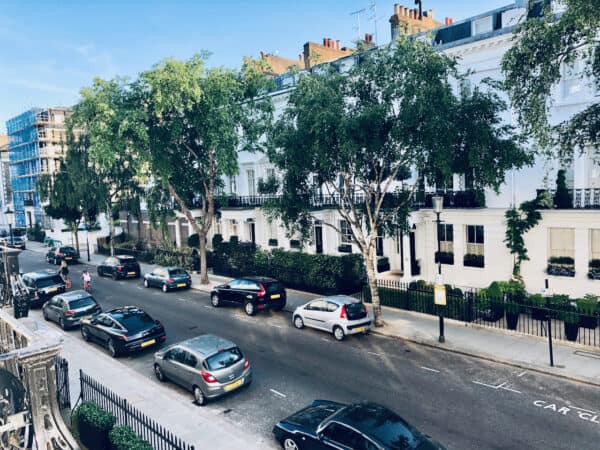 The team at Molo Finance has shared some notable buy-to-let hotspots in 2022.
According to Molo Finance, which focuses on reimagining mortgages, buy to let continues to be a "popular way for people to invest their money."
And as we get ready to enter a new year, landlords all over the United Kingdom will "have their eye on the market to identify potential opportunities."
Molo Finance also noted that the rental sector "saw a boom in 2021, with growth reaching its highest level since 2008, which is encouraging news as we head into 2022."
But the company asks which areas should you consider "for your next rental property, whether it's as an individual or a company?"
Emerging Neighborhoods on the Jubilee Line
So far, the Jubilee Line (Crossrail) has "suffered setback after setback."
However, after what appears to be like an eternity, stations are starting to open across London and beyond. But, the delays have "led to an opportunity for landlords."
Molo Finance further revealed that areas to the west of London, like Hayes, West Drayton, Slough, provide lower-priced houses "compared to prime neighborhoods but will provide services to central London in around 20 minutes once their Jubilee Line stops go live."
Over in the east, Ilford, Romford and Shenfield all have great travel links into London "without the high prices."
West Drayton, for instance, has one-bedroom apartments "on sale for £225,000 renting for around £1,050." As noted by Molo Finance, that's "a yield of more than five per cent."
The Fintech firm pointed out that London has long "been the buy-to-let hotspot in the UK, but the landscape is changing quickly."
The North of England now provides great value for money, and "nowhere is this more apparent than Yorkshire and the Humber."
Rental yields "average around 4.33% after increased investment in the region." While average monthly rent is "around £967, according to findings from SevenCapital and Zoopla," the Molo Finance team noted.
The West Country "wasn't previously known as a buy-to-let hotspot."
However, as work-from-home becomes normalized or more common, a "growing number of people are moving further away from London, and many have ended up in Bristol."
As a result, a quarter of residents in the city "currently rent," the Molo Finance team wrote in their update.
It has "the lowest number of void periods and long-term house-price growth has averaged 5.1% every year since 2010." The update also mentioned that 1-bedroom apartment rents "for around £1,200 and costs an average of £202,000, according to Home.co.uk." The result is "an impressive yield of 7.2%."
The company further noted that it "makes sense that Birmingham is a popular buy-to-let hotspot."
The UK's second city continues to be "a favorite with buy-to-let investors, with property prices rising by 17% in the last five years."
House price and rental growth "look set to continue trending upwards, with estimates suggesting a 19.5% rise for house prices and a 12% increase for the rental market by 2025."
At present, landlords can "enjoy yields of around 6.5% with the right investment."
According to Molo Finance, another city that "regularly appears on buy-to-let hotspot lists, Manchester continues to look like an attractive area for investment."
You may purchase a 1-bedroom apartment in the city center "for £160,000 and expect to rent it for between £800 and £900 a month."
With those numbers, you can "enjoy yields of around 6%."
Continued investment in the city "means prices are likely to increase further over the years, with new neighborhoods, attractions and businesses all adding to the appeal of Manchester."
Molo Finance further noted that if you're looking for properties on the London commuter belt, Stevenage "might pique your interest."
The Hertfordshire town provides trains to London "in just 30 minutes and is also located nearby sprawling countryside." It's "not uncommon to find homes selling for £210,000 and renting for between £850 and £900 per month."
And if you're looking for properties on the London commuter belt, Stevengage might offer a good opportunity.
The Hertfordshire town provides trains to London "in just 30 minutes and is also located nearby sprawling countryside."
It's quite possibleto "find homes selling for £210,000 and renting for between £850 and £900 per month" and it's fast becoming 'a buy-to-let hotspot and a smart alternative to London."
Molo Finance concluded:
"If you're after a buy-to-let in 2022, browse the areas on our list and see if any of the stock meets your requirements. And if you need a mortgage to fund your purchase, we're here to help with an entirely digital application that saves time, removes the hassle and offers an easier way to fund your next investment property."
Sponsored