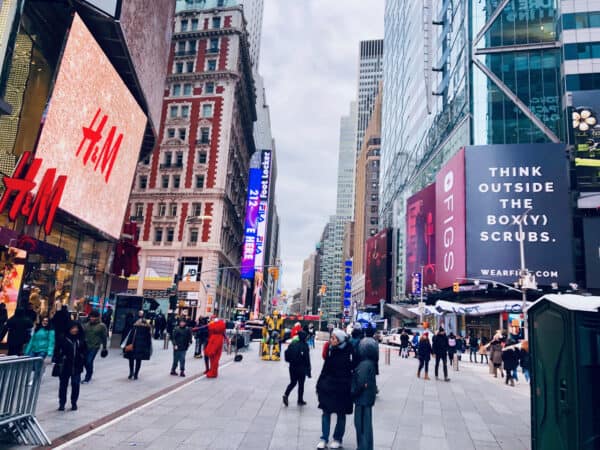 As post-holiday returns skyrocket due to the explosion in e-commerce sales globally, Gen Z and Millennials are the ones most likely to choose not to return unwanted items, according to Global Voices: Cross-Border Shopper Insights, a new global survey from ESW (formerly eShopWorld), a global direct-to-consumer (DTC) e-commerce company.
The survey of nearly 15,000 consumers indicates that Gen Z and Millennials find returns inconvenient, expensive, and bad for the environment. In total, 56 per cent will not return items.
ESW's study found Gen Z and Millennials combined comprise 60 per cent of cross-border shoppers. Yet, more than half of each of these two cohorts admitted that they had made purchases from internationally-based retailers that they ultimately didn't want but chose not to return. Additional reasons cited for not returning items included unclear return policies, no local collection points, and insignificant item cost. The markets where consumers overall were most likely to avoid returns were China (67 per cent), India (64 per cent), and the United Arab Emirates (64 per cent).
"Eliminating the friction Gen Z and Millennials associate with returns will be a big win for all direct-to-consumer brands, as these young adults will continue to drive the growth in e-commerce in all markets," Patrick Bousquet-Chavanne, ESW's president and CEO, Americas, said. "Our research has shown that more than 30 per cent of Gen Z and 37 per cent of Millennial shoppers have made 11-plus cross-border purchases in the past year alone.
"Taking away the 'work' associated with returns will help attract more Gen Z and Millennial shoppers. Free returns, scheduled pick-ups, and easy-to-access collection points will help mitigate burdensome returns requirements. Brands that transparently communicate their sustainable shipping options for both deliveries and returns will likely create a more loyal customer base across all generations."
ESW's return process allows consumers to receive a full refund within 24 hours of the return being received. Additionally, ESW offers support for several return options, including pre-paid, drop-anywhere, or pick-up returns.
This survey questioned 14,697 consumers in 14 countries (UK, France, Germany, US, Canada, Mexico, South Africa, UAE, India, Russia, China, South Korea, Japan and Australia), who were surveyed online in November 2021. Gen Z'ers are defined as consumers ages 18–24, Millennials as ages 25–40, Gen X'ers as ages 41–56, Baby Boomers as ages 57–75 and the Silent Generation as ages 76–92.