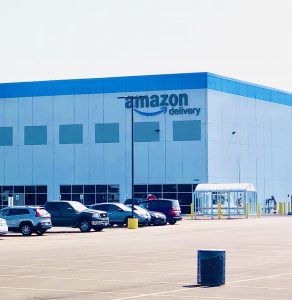 Towards the end of 2021, Amazon UK distributed an email to its customers stating it would stop accepting Visa cards for purchases beginning January 19, 2022. Today, it is being widely reported that Amazon has backed away from that decision.
According to AP, Amazon has parked the decision as the two sides extend discussions as to how to come to terms to accept Visa purchases.
Amazon had originally decided to halt Visa payments due to the high fees associated with processing Visa transactions. Amazon tends to keep margins razor-thin making it up by driving more revenue due to the scale of its e-commerce operations.
At the time of the announcement that Amazon would soon block Visa, an Amazon spokesperson stated:
"The cost of accepting card payments continues to be an obstacle for businesses striving to provide the best prices for customers. These costs should be going down over time, with technological advancements, but, instead, they continue to stay high or even rise."
The statement was corroborated by the British Retail Consortium that stated credit card fees are soaring:
"Retailers in the UK and the EEA now face an estimated £150 million a year cost increase to accept cross-border card payments, with British retailers alone shouldering an extra £36.5 million, or £100,000 every day. The research by retail payments advisory firm CMSPI, in conjunction with the British Retail Consortium (BRC) and its members, revealed the huge impact of fee changes, which have risen up to 475% in some cases."
Amazon is a huge operation and employer. In the UK with more than 55,000 employees work for Amazon. Economic research has estimated that companies in Amazon's supply chain supported an additional 164,000 job opportunities in 2020. During 2020, Amazon activities in the UK generated £20.63 billion in revenue delivering £1.55 billion in taxes to the UK government. Beyond being an enormous retailer, Amazon is a vital player in the UK economy. This economic strength will lead to Visa cutting its fees or risk losing market share to other, more economical payment providers.
Amazon has previously embraced Fintech alternatives.
Last month, Amazon announced a deal with Barclay's offering buy now, pay later (BNPL) services. At that time, Ruchir Rodrigues, Head of Barclays Cubed & Consumer Bank Europe, said the move was another major step in their ambition to reinvent payments at the point-of-sale and delight customers.
Amazon representative Rob Levy, Head of Instalment Lending, Amazon UK, said that every day they strive to innovate on behalf of their customers and BNPL is just one way they offer customers flexible options.
Amazon already offers a series of branded credit cards – in partnership with Visa competitor Mastercard.
While Visa may have to backpedal on high fees Amazon must pay, the future could be powered by stablecoins – a low friction, low-cost method of payments.
In October 2021, Circle, the issuer of US dollar stablecoin USDC, announced a pound sterling stablecoin.
Circle, soon to be a publicly traded firm, is the first digital currency company to be granted an e-money license in the UK with the intent to support pound sterling as well as euros. Circles explained:
"… today UK citizens can take a step closer toward that new reality [of sharing money instantly and securely]. People in the UK can now experience social payments over the open Internet in their native currency, pound sterling (GBP), using Circle's updated apps for Android, iOS, and the Web. Echoing our existing US dollar support (available in all US states), we're also enabling people to make GBP payments that seamlessly cross currencies as needed — instantly, and with zero fees."
Circle said that with its UK launch, they are bringing a global vision of money without borders stating:.
"For the first time ever, any consumer in the US or UK can instantly send value, without fees, and with the convenience of sending an email or text. US dollars and pound sterling are becoming more digital and global, and we're gearing up to bring the same capability to Euro-zone consumers. Finally, we're also eliminating transaction and withdrawal limits for customers in all of the 150+ countries where Circle is available."
Circle customers can send and receive value through thousands of other digital wallets and online money services, instantly and without fees – a significant competitive advantage over legacy payment rails.
So whether Amazon partners with Circle, or not, what should be clear is lower fees for digital transactions are inevitable. Visa just doesn't like this fact.