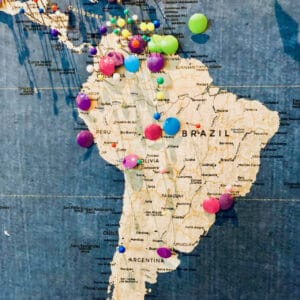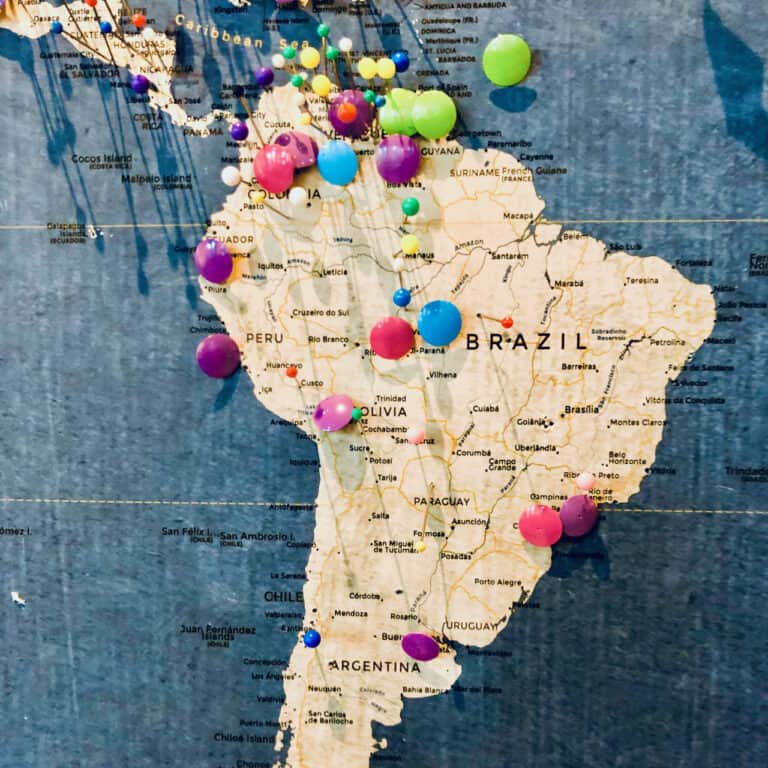 The team at LatAm Fintech Belvo has shared an update titled the State of Open Banking in Latin America in 2022.
Belvo writes in a blog post that open banking – the opening of financial markets via technology, data, and the creation of new digital products – is "advancing fast yet at an uneven pace across countries in Latin America."
Belvo pointed out that on the one hand, they have countries such as Mexico that have "opted for a regulatory path similar to that of Europe, where the open banking initiative is quite advanced but the implementation deadlines are not yet clear."
Belvo also mentioned that there's Brazil which is "entering this year into a fully regulated open banking model." The Fintech firm also mentioned that  phase 4 began on December 2021 and is "expected to run until 2022." The latest stage is "marked by the beginning of open finance and will allow the exchange of data from investments, pensions, and foreign exchange services."
Belvo's report also mentioned that there are countries like Argentina and Peru, which are "still lacking regulations and taking a more 'wait and see approach,' analyzing the steps taken by other countries in the region."
In order to keep track of all these changes, Belvo has prepared an extensive report about the state of open banking regulation across Latin American markets:
The company shared:
"Specifically in Mexico, in March 2020, the Comisión Nacional Bancaria y de Valores (CNBV) published the first rules of open banking, contemplated in the 'Ley Fintech', but although the regulation is quite advanced, there are still many unknowns about the implementation and delays in the set times."
As noted by Belvo, the consensus in the market is that "it will probably take time before regulated open banking becomes a reality as stated in the legislation and it is likely that in the meantime the alternatives offered by financial API platforms will be the default choice by innovators and fintechs."
According to their latest updates, by the 5th of June 2021, over 2,200 financial entities in Mexico "should have already implemented APIs to exchange 'open data' with third parties."
As noted in the update, this focused solely on public data "like ATM location data and information on the products offered by each financial institution." The next phase of regulations is "expected to address the sharing of customers' transactional data." This second set of rules is "slated to be announced by the National Banking and Securities Commission in 2022," the report revealed.
The report also mentioned that Open banking in Mexico will "force ITFs (financial technology institutions) or fintechs to share their data via APIs." In this way, banks will also be able to "use their data which implies a two-way flow." Mexico is the only country in the world that "establishes this exchange of information between fintechs and banks," the report noted.
As explained in the update:
"A high proportion of Latin America's population still lacks access to banking services; in some countries, this figure rises above 50%, according to the World Bank. Bridging this gap is part of open banking's overarching objectives, by fostering financial inclusion and offering better products and services to users."
Potential for growth in fintech
The report added:
"The good news is that Latin America is one of the most fertile regions for fintech innovation. There are several factors that explain the accelerated growth and interest that the fintech sector is experiencing in Latin America – and that will also impact open banking adoption in 2022. The region is home to more than 2301 fintech companies, targeting a market of more than 650 million people across 33 countries."
The report also noted: "E-commerce has seen double-digit growth over the last few months [and] COVID has accelerated the demand for digital financial products by many years [in Latin America]. The time for fintech is now."
The report continued:
"Until recently, being able to offer many of the fintech services and products that are now attracting funding took too long and required a large investment of resources and technological development, which prevented companies from achieving their goals."
As mentioned in the report:
"This has changed dramatically with the recent emergence of new financial infrastructure providers, such as open banking APIs, payment gateways, or service aggregators in the region, that are acting as underlying building blocks for these new fintech products and services and really enabling their growth and accelerating their time-to-market."
The growth of fintech -with open banking as a catalyst- "allows for greater innovation and the possibility of greater financial inclusion."

In this report, Belvo said that it would "look at what's the current state of the open banking ecosystem and regulation across the region and an analysis of what's ahead in 2022."

Sponsored