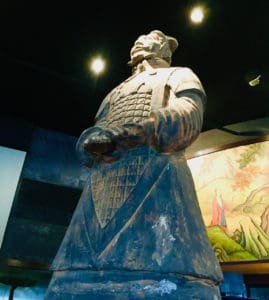 Vying to be the top team in the Southeast Asia region, Indonesian e-sports organization RRQ (Rex Regum Qeon) has selected "high-performance," "high-security" blockchain platform Zilliqa as the partner in its plans "to revitalize fan engagement using crypto and Web3-powered products."
Known across the gaming community for the FPS game Point Blank, Mobile Legends Bang Bang, RRQ is part of about eight different gaming divisions and counting, "including FREE FIRE and FIFA."
With the industry at a turning point, RRQ is "set to leverage the blockchain in its efforts to make a concerted push at diversifying the range of experiences available to their fans."
As mentioned in an update shared with CI, the entities have "signed a multi-year partnership to realize their joint ambitions of merging the global esports and crypto communities."
Indonesia has emerged as a "hotspot" for the crypto and gaming industries. With its gaming market valued at around $1.68 billion, RRQ has "garnered a significant foothold in this market".
Armed with a high-growth mindset, RRQ now intends to further expand its presence across Asia, which accounts for more than 54% of the $1 billion dollar global esports market.
Andrian Pauline Husen, CEO at RRQ said:
"The pandemic really showed us how small our world is, and how much bigger it can be if we merge the physical and virtual worlds. And so – while Indonesia is home for us – the rest of the region beckons, given that so many people from countries the Philippines, Thailand and Vietnam have a passion for this space. As we scale our vision and operations, having the right partner by our side is crucial."
Andrian added:
"With their expertise working with reputed gaming and esports teams, we had no doubt that collaborating with Zilliqa would go a long way in helping us transform fan engagement. We've dipped our toes into the crypto pool with tokenization, but much more remains to be unlocked within the metaverse too – we're so excited to see what this world holds."
Zilliqa is known in the industry as one of the first layer-1 protocols to achieve significant  scalability "without compromising on decentralization or security" (the developers claim).
Because of its sharding protocol, the blockchain can "process high-volume transactions rapidly."
Zilliqa provides an advanced and energy-efficient token standard 'ZRC6' which "contributes to high-quality NFTs and minting features at low costs."
Now the first L1 to build an extended-reality (XR) metaverse called 'Metapolis,' Zilliqa offers various options for brands and enterprises (both in esports/Gaming and beyond) to "revolutionize engagement, incentivization and rewards."
Looking to 2022, Zilliqa is committed to "transforming the creator economy by powering utility-driven tokens, and expanding its network with functionalities that will multiply active users."
Ben Livshits, CEO, Zilliqa added:
"Opening up new DeFi-powered economic opportunities in the virtual world has proved to be doubly important in the post-Covid19 world – especially when we consider how disproportionately some countries and sections of society have been affected due to lack of access to institutions, banks and services at this time. Incentive-driven gaming and esports have provided a channel for not just social interaction but have opened up business models in the Web3 world."
Sponsored