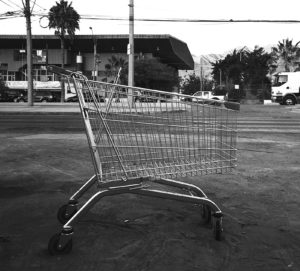 Despite the surge in US digital commerce sales, online consumers remain "unpredictable" when it comes to checking out online: The average online shopping cart abandonment rate is 70%, according to an update from Affirm (NASDAQ:AFRM).
Anything you can do to lower that rate for your company should be good news for your bottom line, Affirm noted in a blog post.
One place to start could be enhancing your checkout with the latest tech. Or "rethinking" where you display your returns policy. Even a minor change could make a huge difference toward lowering abandoned shopping carts via your website, the team at Affirm claims.
Affirm recommends that you should be clear and transparent throughout your website.
The BNPL Fintech pointed out that 23% of shoppers "abandon carts because they can't understand or compute the total cost of their purchase." Affirm added clarity in the checkout display is "critical for a smooth experience." However, looking beyond the checkout pages can also "help prevent uncertainties that keep shoppers from completing a purchase."
As noted by Affirm, it might be that their questions "aren't answered as they browse your site." Simple fixes could be "to clearly display FAQs about your products or make your returns policy easier to find," the update noted.
According to the update from Affirm:
"Shoppers value transparency from companies they buy from, and that's why featuring reviews on your site can be so valuable. Let shoppers read the views of real people who have purchased your products—and not just the raves. Make sure to display at least a few negative or mediocre reviews so that shoppers get a more accurate understanding of what people love (or not) about your merchandise."
Being "forced' to register or create an account can be a significant source of friction at checkout. Shoppers "like speed, with as few obstacles as possible in the way of hitting that checkout button." Notably, 24% of consumers "cite the need to create an account as a reason for abandoning an online shopping cart."
Affirm also noted that shoppers need to be able to check out without having to click through several displays. You can "always give them the option to save their information on your site for a future purchase, just don't make it a condition for completing the transaction." And with the information you collect, such as an email address, you can "begin to build relationships that turn shoppers into long-term customers," Affirm noted.
The company added that your site's navigation may also be "a factor in why shoppers abandon carts. Feeling lost online can produce anxiety and raise doubts about the checkout experience (not to mention doubts about your brand)."
As noted in the update:
"A breadcrumb approach helps people understand where they are as they move through your site—and through the checkout flow. This navigation tactic has many benefits, like boosting e-commerce conversion rates. Adding online cues, like a trail, at the top of the page can guide shoppers through the checkout steps and instill confidence that they'll get the outcome they want: a successful purchase."
According to Affirm:
"Discovering added costs at checkout—especially unexpected shipping charges—turns shoppers off, and it's the #1 reason for shopping cart abandonment. Adding a buy now, pay later (BNPL) option like Affirm can help prevent shoppers from ditching at checkout."
The BNPL Fintech added that when shoppers see the total price tag at checkout, they "may be unsure about committing to pay the full price up front." However, if they know they can pay in installments on a fixed schedule, as a BNPL option allows, they "have more flexibility in managing their personal cash flow and staying on budget."
A study of Affirm users, for instance, revealed that 29% "said they would not have completed the purchase if Affirm wasn't available."
Affirm also shared:
"You can also prevent cart abandonment by making sure shoppers are aware of the BNPL option well before checkout. One easy way to do this is to display the option as part of the product display page (PDP), showing what the fractional amount would be if buyers choose to make biweekly or monthly payments."
According to Affirm this tactic can "deliver other benefits besides helping to reduce shopping cart abandonment."
For more details on this update, check here.