EstateGuru, a marketplace lending platform that provides secured loans pairing investors with borrowers, has signed a partnership with Raisin Bank – a banking as a service provider operated by global Fintech Raisin.
According to EstateGuru, the Frankfort-based Raisin Bank will provide services to Estate Guru's Germany-based borrowers.
Raisin acquired a regulated bank several years ago as it moved to sharpen its focus on "banking as a service for Fintechs." Raisin has been an active participant in the savings market powering a platform that enables savers to choose higher interest-bearing accounts.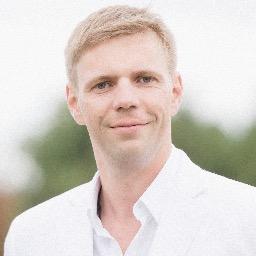 Marek Pärtel, co-founder and Chairman of Estateguru, said that Germany is a key market for EstateGuru in regards to their long term strategy:
"The cooperation with Raisin Bank in Germany opens a huge opportunity for us. Now that we have a fronting service partner in place, we are confident that Germany will be our biggest market, even after expanding to the UK, the Netherlands, Italy, and France during this and next year."
Pärtel shared that Germans are passionate about a secured lending product and during the securities crowdfunding rounds on Seedrs, the largest number of investors came from Germany. The country is also home to its fast growing retail investor community.
"As Germany has the biggest real estate market in Europe, we see plenty of room there for providing flexible alternative financing opportunities to SMEs. We have established a strong local team and an office in Berlin for handling the significant loan volumes that we are aiming to finance together with Raisin Bank. The team will be led by very experienced financing and investment expert Björn Kombächer as our Country Head for Germany. I`m very excited to see what Björn and his team will manage to deliver in terms of our ambitions in Germany."
Kombächer previously spent six years at Donner & Reuschel, where he was responsible for the Alternative Asset Team as well as Managing Director for Donner & Reuschel Finanz Service GmbH (real estate broker), before moving on to a position as Head of Investor Relations at Engel & Völkers, according to EstateGuru.
Kombächer said that he believes his experience with institutional clients is a perfect match for EstateGuru's mission in Germany:
"As the biggest funding volumes in the long-term strategy of Estateguru will come from different types of institutional investors (banks, investment funds and family offices), I see that my know-how and network in this field will help to facilitate the growth. I am excited and honoured to join the team and take part in the mission of Estateguru to make real estate financing and investing attainable for anyone, anywhere in the world."
Dr. Andreas Wolf, Chief Commercial Officer at Raisin Bank, commented:
"As an emerging Proptech start-up with a strong value proposition, Estateguru is an exciting partner for our Banking-as-a-Service offering at Raisin Bank. Estateguru's and Raisin Bank's capabilities complement each other well. We are connected by modern services and technologies that enable us to digitally implement loan appraisal and origination within the shortest possible time. As a fronting bank, we will significantly accelerate Estateguru's growth in the German market and effectively enable platform-based real estate financing."
EstateGuru is headquartered in Tallinn but has offices in multiple European cities. Since inception, EstateGuru has loaned in excess of €500 million with an average return of over 11%.

Sponsored