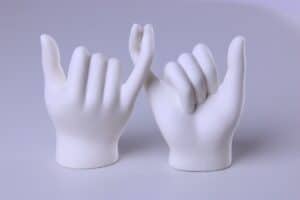 Promise, a technology platform that provides options for people to pay back their government debt and receive qualified aid, recently announced the appointment of Jeff Press as Chief Revenue Officer. In this role, Press will drive revenue, sales operations, strategic partnerships, and growth initiatives for Promise. The appointment comes following substantial growth from the company within the last year.
"I'm so excited to join a company like Promise because our entire focus is on partnering with government to help those who need it most. Many people are struggling and Promise gives people hope and an opportunity to pay debt in a humanized, compassionate way. No family should ever have to choose between feeding their children and paying their water bill," said Press. "The team at Promise is a true game-changer. They're making a difference and improving lives each and every day. The best is yet to come."
Prior to Promise, Press served as a vice president at Tyler Technologies (NYSE: TYL), an American company focused on providing integrated solutions for the public sector. In this role, he was responsible for global sales, business development, partnerships, solutions engineering, and revenue operations for the Data and Insights Division.Press also served as the chair of the advisory board for the Data Coalition, a data policy analysis group. He also served as a senior advisor on the U.S. Performance Improvement Council, working with the White House Office of Management and Budget on the rollout of the President's Management Agenda.
"Jeff is both mission-aligned and revenue-motivated. His business acumen, industry expertise, and ability to grow our business across verticals will be critical as Promise continues to expand to new areas. We are thrilled to have him on board," said Phaedra Ellis-Lamkins, founder, and CEO.
Promise partners with governments and utilities to provide customers with flexible and secure payment solutions. They offer zero-interest instalment plans with adjustable payment dates, custom reminders, a range of payment options, and quality customer support. The company uses sophisticated outreach methods that make it easy for customers to sign up and manage their debt. Ultimately, Promise maximizes government revenue while helping customers avoid having their water shut off, losing their driver's license, ending up in jail, or a host of other negative consequences resulting from non-payment.
The company was founded in 2017 by Ellis-Lamkins and Diana Frappier.