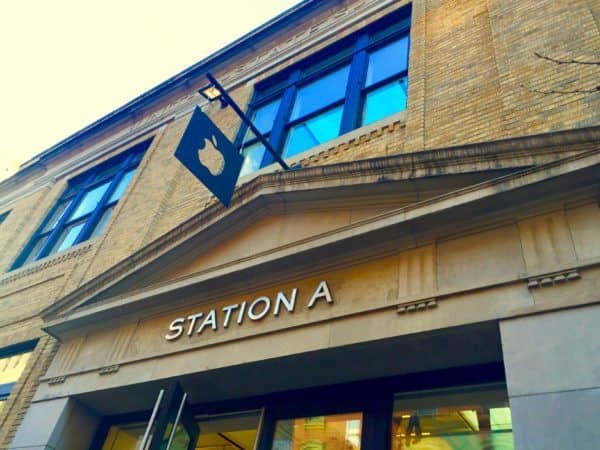 A report from earlier today should come as no surprise as it is being predicted that Apple (NASDAQ:APPL) will move deeper into digital financial services or Fintech.
According to Bloomberg, a person with knowledge of the matter said that Apple is building its own payments tech as well as infrastructure for "future financial products."
The report mentions specifically, "payment processing, risk assessment for lending, fraud analysis, credit checks and additional customer-service functions such as the handling of disputes."
Apple has been dabbling with Fintech services for years now with its most important foray being Apple Card and Apple Pay – one of the most popular payments platforms in the world. Apple also provides peer-to-peer transfers. Yet due to its customer touchpoints of more than a billion devices, Apple could clearly benefit from providing more financial services to its users.
Apple is an active lobbyist inside the beltway when it comes to Fintech as a founding member of Financial Innovation Now (FIN), an alliance of tech firms promoting digital financial services, striving to modernize the way consumers and businesses manage money and conduct commerce. FIN believes that technological transformation will make financial services more accessible, safe and affordable for everyone, and they promote policies that enable these innovations.
Currently, Apple partners with Goldman Sachs (NYSE:GS) on its highly successful credit card. Earlier this month, it was reported that Apple had acquired UK based open banking platform Credit Kudos – a firm that is an alternative credit report provider. Speculation is that Apple can leverage this service to provide a buy now, pay later  (BNPL) offering – a popular alternative to credit card debt.
Some time ago, it was reported that Apple was investigating crypto with Tim Cook himself mentioning digital assets, a service that could easily and seamlessly be integrated into the Apple wallet. About a year ago, Apple posted job openings for individuals with experience in crypto, other financial offerings.
Apple's respect and advocacy of user privacy and security is not just a powerful brand for mobile digital services but could potentially be foundational for more financial services.
So will we see a Bank of Apple soon?  Offering Robinhood-like investment services? Apple is certainly well-capitalized to provide more bank-like services with around $200 billion sitting on its balance sheet.
Probably not, but it is not beyond the realm of reason. Goldman Sachs has already indicated its willingness to provide its platform for Banking as a Service. A Bank of Apple could be a win-win for Goldman/Marcus (Goldman's digital bank brand). But for now, expect methodical, incremental steps into the world of finance. Just like it does with all of its other services.