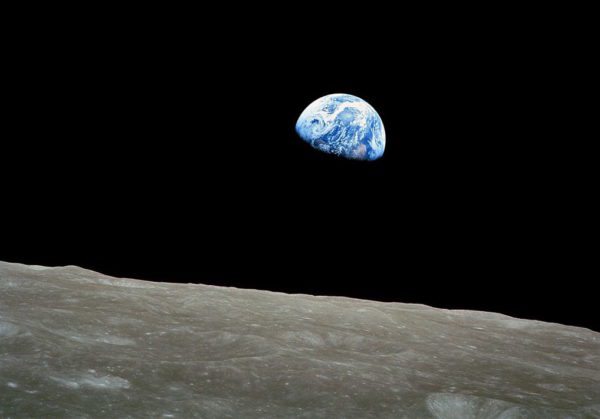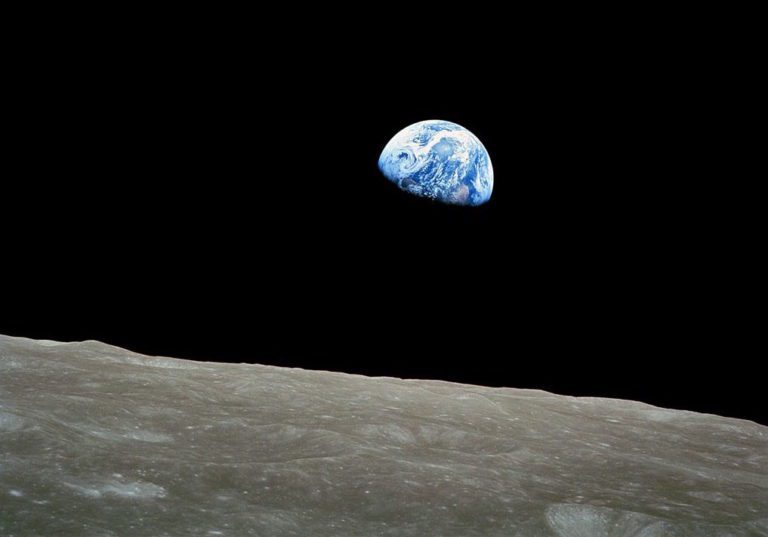 We recently caught up with Markus Levin, Co-founder at XYO, a platform focused on developing a trustless system of Oracles that may enhance the existing location data systems.
Levin talked about how the XYO platform is leveraging distributed ledger tech (DLT), smart contracts, and decentralized Oracles to provide services for the digital economy.
Our conversation with Markus Levin is shared below.
Crowdfund Insider: You talk about how you're on a mission to create a trustless system of oracles that can improve our current location data systems we use today. Can you share some use cases for XYO and geospatial data?
Markus Levin: Oracles witness data in the physical or traditional world and connect it with blockchain, the Metaverse, and other digital realities. Often these oracles are not trustless and shouldn't be used to resolve a high-value smart contract. E.g., pay 0.1 ETH to the sender once the eCommerce package makes it onto the doorstep.
XYO creates trustless oracles by data that is auditable with redundant, overlapping data points, which verify given oracle data by several sources. By cryptographically verifying the data sources, XYO mathematically proves how probable it is that the data provided by an oracle is true.
Location data is especially susceptible to data theft and is easily spoofed or hacked. XYO provides trust in that data. Examples of XYO use cases include safe smart cities, bank identity verification, location verified reviews and automated supply chain verification.
Another example of how XYO can be utilized is connecting your items' physical state, ownership, limited edition, location, and travel time into the Metaverse which gives items purchased in the physical world additional value in the Metaverse.
Crowdfund Insider: XY Labs the company behind XYO, had a very successful RegA offering and is now one of the first RegAs being listed on an alternative trading system.
Can you share some details about this?
Markus Levin: XY Labs had a truly fantastic Regulation A offering. The company has more than 24,000 shareholders from its RegA sale, which concluded in April of 2019. Since we ended the RegA sale, we've had countless people reaching out to us looking to buy shares in the company.
However, until this point, there was no public market where someone interested in our shares would be able to buy them. After thorough research and much consideration, we decided that it would be in the best interest of prospective investors and existing shareholders to list our shares on an Alternative Trading System.
An alternative trading system, or ATS, is similar to a national exchange like the NYSE or NASDAQ for those unfamiliar with that term. It is SEC-regulated, but currently has a lower trading volume. On an ATS, all manner of securities can be listed like shares, commodities, fractional ownership of your house, etc.
XY Labs aims to belong to some of the first assets listed on the tZERO ATS, the current market leader. We also chose tZERO for their blockchain forward approach. The shares in XY Labs will be tokenized and traded on the ATS, similar to a cryptocurrency exchange.
We believe that the ATS marketplaces will grow significantly, maybe one day outgrowing some of the regular exchanges. The new CEO of tZERO, David Goone, is the former Chief Strategy Officer of Intercontinental Exchange, which owns and operates the NYSE and 11 other global exchanges. Intercontinental Exchange also made a sizable investment into tZERO as it seems they do not want to miss out on the growth of that ecosystem.
Crowdfund Insider: What distinctions does XYO bring to the location technology industry?
Markus Levin: Since 2012, XYO – a tech project of XY Labs – has been implementing many of the core concepts just now coming to the forefront of the tech industry. When we first started, we focused on the emergent consumer tech of Bluetooth Low Energy, or "BLE," an efficient form of Bluetooth for crowdsourcing and collecting data. To date, we have continued to use and evolve this technology.
We specialize in connecting tech and people as seamlessly as possible by integrating innovative software seamlessly into people's lives, and our consumer tech products span from software to integrated hardware.
The concept of XYO is simple, but the development is complex. With the rise of blockchain, we saw a gap in the market for collecting and disseminating geospatial data while making it accessible and verifiable for users.
The cryptocurrency element of our technology comes in with the XYO token, an ERC20 token used for data transactions within the XYO network. In turn, the nodes (devices owned by users) get paid in XYO tokens for providing data for us to collect and verify. The XYO token usage is growing enormously as the XYO economy is growing. XYO is one of the largest blockchain networks in the world with more than 4 million nodes and growing rapidly.
Crowdfund Insider: What role can XYO play in the developing Metaverse?
Markus Levin: At XYO, we're constantly thinking about applying this data to developments within the blockchain industry and other digital realities, and the Metaverse is a great example.
XYO is the base layer of the Metaverse connecting the physical reality of something. For example, we can prove that you own a hat, what you paid for it, that it is a limited edition and that it is close to you right now, and have your Avatar in the Metaverse wear the same limited edition hat only 10 people own—creating additional value of items in the Metaverse.
Similarly, we can collect the sentiment, at say, a party to the Metaverse, the ownership of property, etc. The data collected by the XYO Network gets accessed through the Metaverse. The foundation of our human-readable user interface or "UI," is metaversal, and increasingly, there will be more and more potential for integration across platforms as more software adopts this same model. XYO.
We're interested in watching the rise of the Metaverse in the popular imagination because at its core, XYO is fundamentally a Reality Oracle – bringing together physical realities with the Metaverse.
Crowdfund Insider: Who uses XYO and what are the benefits that they gain from participation?
Markus Levin: XYO users come from all walks of life – from the tech-curious and early adopters to software developers, and even just people who want to earn some extra money on the side.
XYO makes it easy to participate in its network. There are four components that get awarded with XYO: Sentinels collect the data; Bridges relay that data; Archivists store the data; and Diviners crunch the data to find the best answer to a given question. These four components get rewarded with XYO as they provide data to a given question. To ask a question to the XYO Network, the inquiring user needs to pay XYO into the network. Some of XYO's corporate partners don't want to deal with XYO, so in those cases, we take the fiat they pay and buy XYO to fuel the XYO Network.
To make participation in the XYO Network easy, we created the COIN app. COIN is an augmented reality, gamified app, which lets you earn XYO Token as you provide data for the XYO Network. These tokens can be staked, traded or used for XYO transactions. Not only does this encourage users to participate in the XYO Network, but also helps expand the nodes operating in XYO.
With COIN, novice and experienced users can withdraw, hunt, collect these digital assets, and even "geodrop" XYO Tokens for other users. We also give users the ability to sell their XYO tokens on a number of exchanges, like Coinbase, Crypto.com, Gate, Kucoin, Uniswap, and a number of others.
Specifically for developers, the COIN app enables them to register, organize, and update their XYO devices, in particular, the firmware of fully wireless Edge Nodes such as Sentinel X. Plus, developers can build Geodapps (geo-based, decentralized apps) utilizing the XYO Network.
Another XYO product, the XYO Network App, is a utility allowing the user's smartphone or tablet to become a Bridge for the user's Sentinel devices – producing Bound Witness data, providing heuristic data for XYO Network users, displaying Origin Chain information, and several other XYO functions needed for the XYO Network to function properly.
Crowdfund Insider: Could you please highlight some of the features that make XYO unique?
Markus Levin: The way XYO approaches geospatial data is what makes our technology unique. The traditional model commodifies participants while keeping the data collected centralized and proprietary. At XYO, we commodify the data itself. By crowdsourcing the information we collect and incentivizing the collection of data, we change everything about the dynamic of the interaction between the companies that want data and the individuals who generate it.
We know data is worth something, and we value the people who use their personal property to create it, so they get rewarded for volunteering their information. Some power users of our COIN app have turned a fun, gamified app into a successful side hustle, all by partnering with us using the XYO protocol.
We recently launched XYO 2.0, which blends the ease of familiar data structures and development paradigms (like JSON, APIs, and SDKs) with complex blockchain cryptography. Not only is this data secure and virtually impossible to tamper with thanks to XYO's blockchain technology, but developers can now set up their own XYO cloud environments and start developing with XYO within minutes.
Crowdfund Insider: What's ahead for XYO in 2022 and beyond?
Markus Levin: This past year, we've seen incredible growth. What's ahead for XYO in 2022 and beyond will continue to build on this momentum. On the hiring front, our incredibly talented development team worldwide continues to grow, and we're continuing to press on with how we express our ideas to a wider range of audiences.
As for trading, many exchanges have added the XYO token to their platforms. In the near future, shares of XY Labs will launch on the tZERO ATS. This will continue to open up additional options for our shareholders and enable XYO to shape a global, cross-platform Metaverse.
Beyond 2022, we have several exciting projects in the pipeline, including new partnerships and more exchange listings.
As blockchain technology will continue to develop rapidly over the next decade, the physical and digital world will become indistinguishably integrated. The XYO Network will continue to play an integral role in providing location data and other data connected with the Metaverse – streamlining processes in healthcare, travel, eCommerce, insurance, security, and so much more.
We are so thankful to our community for supporting our mission of leveraging geospatial data to make human lives easier.