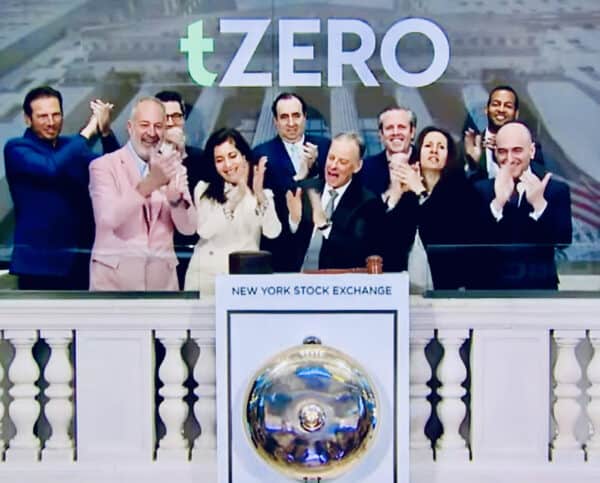 Yesterday, tZERO – a digital securities marketplace providing both primary issuance and secondary trading in securities, rang the NYSE opening bell. The Fintech was celebrating both the strategic investment by ICE (NYSE:ICE), the parent company of the NYSE, as well as the start of its new CEO David Goone. The details on the investment have not been disclosed.
Goone was announced as tZEROs new CEO in February, replacing interim CEO Alan Konevsky, who became the firm's Executive VP, Chief Legal and Corporate Affairs Office. At the same time, a strategic investment by ICE was revealed.
Since separating from Overstock, where tZERO – an ATS – was launched, the company has seen its prospects improve.
tZERO's partnership with BOX Digital Markets in creating the Boston Security Token Exchange (BSTX) is the first-ever approved exchange that is enhanced with blockchain technology. By becoming a regulated exchange, BSTX is effectively operating in the same realm as Nasdaq and the NYSE – thus trailblazing the path for the future of digital securities. The investment by ICE makes quite a bit of sense.
While still small in the grander ecosystem of tradeable securities, most industry followers believe that the future of securities are most certainly digital. Its just taking some time to get there. tZERO / BSTX are in first place in the US.