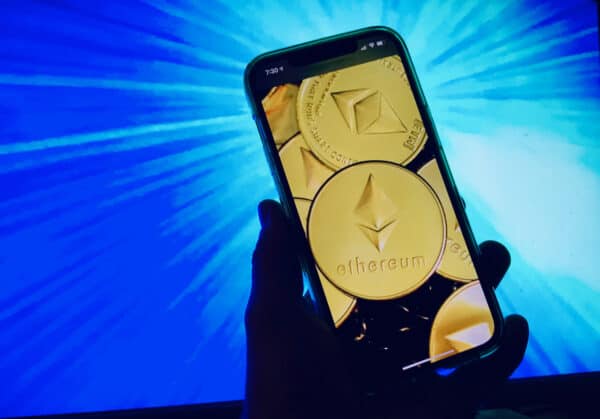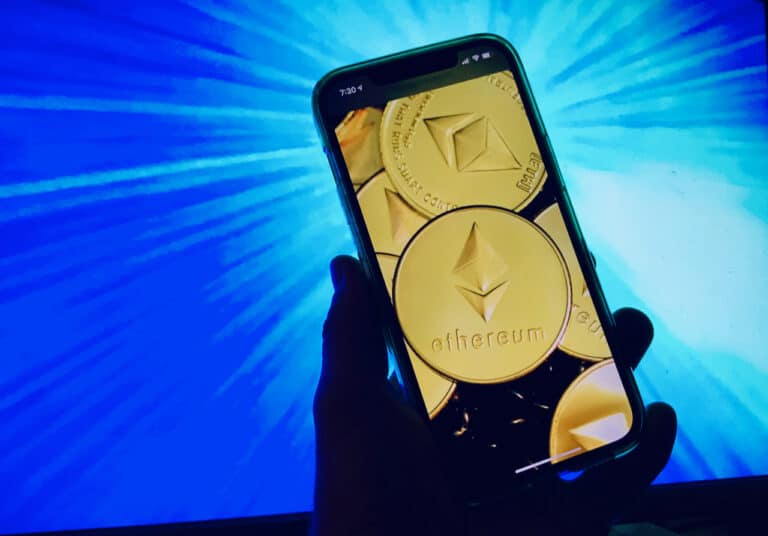 We recently connected with Li Jun, Founder of Ontology, the project that claims it is bringing trust, privacy, and security to Web3 through decentralized identity and data solutions.
Li Jun has commented on the key developments in the crypto and blockchain space following the Ethereum (ETH) merge, which was completed in September 2022. Although some of the anticipated performance improvements to the Ethereum blockchain network have not yet been realized, they could become more apparent in the coming years, Jun explained.
He also pointed out that Ethereum's transition from the energy-intensive proof-of-work (PoW) consensus mechanism to proof-of-stake (PoS) could result in a more eco-friendly and sustainable way to perform DLT-powered transactions. Jun also clarified that the end-users, as well as developers of decentralized applications (dApps) may not notice any significant changes made to the Ethereum blockchain. That's because the manner in which the code and related smart contracts are written remains the same as before the Merge took place.
Our conversation with Li Jun is shared below.
Crowdfund Insider: Many have said that the Ethereum Merge from PoW to PoS will make the blockchain faster, cheaper, and more energy efficient. How has it done this?
Li Jun: Now that the dust has settled, it's helpful to think of the Merge in simple terms to begin to analyze how it has made a difference moving forward. At its core, the Ethereum Merge was simply a consensus switch from a former Proof-of-Work model to a Proof-of-Stake model. This shift will enable the blockchain as a whole to reduce its carbon footprint by a staggering 99.9%, making it far more eco-friendly, pretty much immediately. However, it will take significantly more time to see whether claims that the Merge will make activity on the blockchain faster and cheaper are correct.
In theory, if data fragmentation is introduced, the cost for Layer 2s will be greatly reduced, but this appears to be a long way away. Many see the Merge as a crucial step in making Ethereum more scalable and offering users faster transactions with lower fees, but only time will tell.
Crowdfund Insider: Post-Merge, do you think Ethereum is at a greater risk of falling behind its market competitors?
Li Jun: Ethereum's move to 'Eth2' should bring increased functionality and transactional capacity through sharding, but this will not come into effect overnight. Thus, there's a chance that major competitors such as Solana, Polygon, and Avalanche are now looking at this new era as an opportunity to reap the benefits of Ethereum's growing pains.
Since the launch of Ontology in 2018, we have seen many other blockchains come to the table. In our experience, the key to success is the ability to adapt, listen to the community, and respond accordingly.
Ethereum remains the top smart contract platform. Innovation of the Ethereum chain and new use cases can be expected to come to fruition for a long time. Statistically speaking, Ethereum is a front-runner in the space, incurring the highest revenue figures of the top major blockchains this year ($1.8bn since mid-March 2022), among many other extremely promising figures. The Merge only signals the beginning of a long road of scalability, interoperability, and, ultimately, profitability for Ethereum users.
Crowdfund Insider: How has this new Merge affected everyday users and how will it impact the space as we know it today?
Li Jun: For the ordinary dApp or Web3 developer, the Merge has likely had little to no impact on their day-to-day activities, as contract development remains exactly the same.
Since its inception in 2015, we are now just 55% through Ethereum's scaling process. As a result, the promised benefits of the Merge, such as increased speed, scalability, and security, will most likely not be seen for one or two years following the Merge. However, the wait may just be worth the payoff.
Crowdfund Insider: How is Ethereum's development roadmap going to affect developers and users going forward?
Li Jun: Many believe that the Ethereum roadmap will be a game changer for the industry. As the most popular smart contract blockchain with the highest number of Web3 developers, Ethereum is currently the market leader for decentralized applications.
The blockchain's projected roadmap demonstrates the robustness of the consensus mechanism at scale, carrying significantly reduced costs, removing barriers to entry, and reducing energy consumption across the crypto space. The recent Merge may also bolster institutional interest in the ecosystem, creating more opportunities for adoption, expansion, and integration.
While there will certainly be some technical hurdles to overcome, the road ahead for Ethereum looks measured and tentatively doable. However, the outputs and the true impact on users and developers alike remain to be seen.