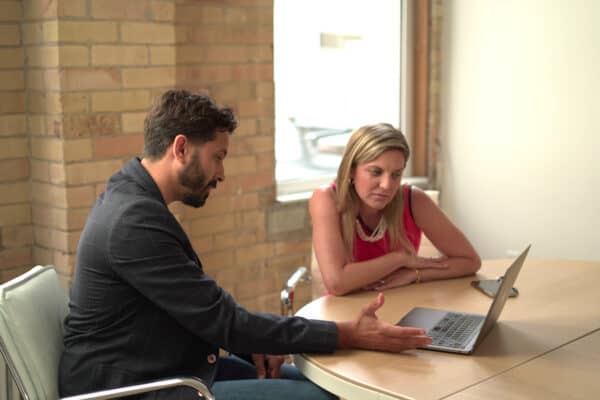 DealMaker, recognized as one of the fastest-growing private firms in Canada, has raised growth capital, according to a corporate statement. DealMaker, while based in Canada, offers services in the US as well as pursuing global markets. DealMaker is both a broker-dealer as well a tech platform that enables online capital formation under Reg CF, Reg A+, and Reg D – along with Canadian exemptions.
It was reported last August that DealMaker had enabled 8 of the ten largest online capital raises in the prior 14 months.
The funding round was backed by the Canadian Securities Exchange (CSE) as well as Mawer Partners.
Mawer is an independent investment firm managing portfolios for a broad range of entities, including pension plans, strategic alliances, and individual investors.
Details on the funding were not immediately made available.
Rebecca Kacaba, CEO and co-founder of DealMaker, said they were pleased to generate such interest from investors. The round was said to be oversubscribed.
"We also look forward to a deeper partnership with the CSE, whose issuers can benefit significantly from the cutting-edge products we bring to market. With this strategic investment, companies can be supported from pre-seed to IPO."
Kacaba, a former partner at a law firm, has been recognized as One of Canada's Most Powerful Women.
Richard Carleton, CEO of the CSE, noted that DealMaker has executed incredibly well in the last four years:
"We are committed to developing cost-effective capital markets solutions for our clients, and believe DealMaker brings tremendous value to bring to the ecosystem."
DealMaker said the additional capital will be utilized to accelerate its tech stack and "global capabilities." DealMaker stated that it is focused on creating "one global capital market."

The securities crowdfunding market in the US has broadened in recent years as exemptions have been improved and platforms have added more features and functionality to the online capital raising process. At the same time, technology is making it easier to raise capital in multiple jurisdictions.

In November 2021, the European Union streamlined securities crowdfunding regulation to allow approved platforms to raise money across all member states. By combining the EU, the UK, and North America, issuers can tap into a more global investor base – raising an unlimited amount of money – if your platform has the sophistication to offer securities in a compliant manner in each jurisdiction. This is the market that DealMaker, and other platforms, are targeting, as investing in private firms generates more interest from both retail and more sophisticated investors.

Sponsored