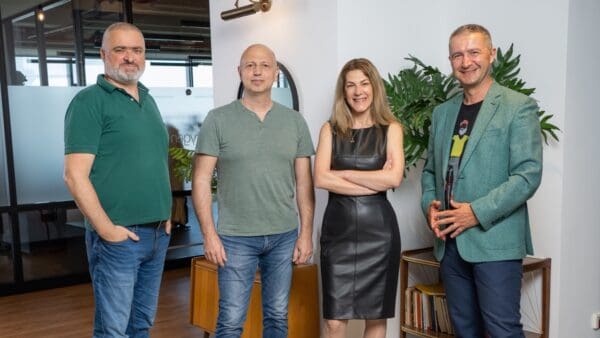 SeedBlink, a co-investment platform, says it has raised €150 million in funding since its launch in 2019. In Bulgaria, its home market, SeedBlink reports having raised €2.69 million since launching domestically. SeedBlink claims more than 200 investment partners, including Bulgarian Eleven Ventures, LAUNCHub Ventures, Silverline Capital, and Vitosha Venture Partners. As a co-investment platform, SeedBlink joins institutional investors alongside individual investors to fund early-stage, private firms. SeedBlink revealed the data as part of its Annual Report.
It was reported earlier this year, that SeedBlink had acquired Symbid – one of the first investment crowdfunding platforms to enter the sector. SeedBlink now states it has more than 67.500 investors from 75 countries who invested €58 million in the last 3 years.
The company states that the largest portfolio value is over €500.000 with 30 investments, and an average portfolio holds €17.500. The largest single investment stands at €100,000.
Angel Hadjiev, Country Manager Bulgaria, SeedBlink, commented:
"Currently, there is no alternative on the Bulgarian market. SeedBlink's digital solution fills a niche, by playing a complementary role to any VC or business angels club. SeedBlink makes it easier for Bulgarian investors to gain access to a class of assets that would otherwise be off-limits, namely private enterprises. Bulgarian startups, on the other hand, gain far more than mere access to cash: a network of individuals ready to support their growth ambitions. To celebrate together, we took a close look with Horváth at one of Europe's fastest-growing ecosystems over the previous 3 years: CEE. We appreciate your interest and hope you find the insights interesting."
SeedBlink notes that more than €100 billion has been invested in European tech startups for the second year in a row in 2022. Even during a challenging economy, private markets remain robust. The company says that first-time unicorns are driving the success of the CEE [Central and Eastern Europe] ecosystems as they emerge in local startup communities. Examples cited are this year's Bulgarian Payhawk and 2018's Romanian UiPath.
In Bulgaria, SeedBlink says that currently Series C and Series D take the majority of shares from the total funding, describing this as a sign of a maturing market. There have been twice more rounds in 2021 and 2022 compared to the previous years.
"I'm not originally from Bulgaria, but this is my home country right now. I was fortunate to be part of the local ecosystem from the beginning, and I could see people building it. Today, I'm amazed by how big it's become," says Max Gurvits, Partner at Vitosha Venture Partners.
Constantin Pelehra, Senior Project Manager at Horváth & Partners Management Consultants, stated:
"We believe SeedBlink offers a great product that allows retail investors to benefit from the value created by tech startups. These startups are at the forefront of innovation and can bring new technologies, business models, and approaches to the market. Given our competencies, we are in a strong position to help SeedBlink and its community of investors and we are looking forward to 2023."
Recent reports indicate that private markets are following public markets down as interest rates rise and inflation continues to challenge policymakers. Broad access to private securities is a relatively new sector of Fintech that should continue to grow in coming years. SeecBlink states that the CEE is still one of the fastest-growing regions for VC funding in Europe, with more funding raised by Mobility and Fintech startups.
SeedBlink is licensed under ECSPR and thus is able to offer securities across the European Union. ECSPR is viewed as a key component of the Capital Markets Union as envisioned by the EU.
SeedBlinks annual report is available here and below.
---
SeedBlink 3Years Report

---
Sponsored