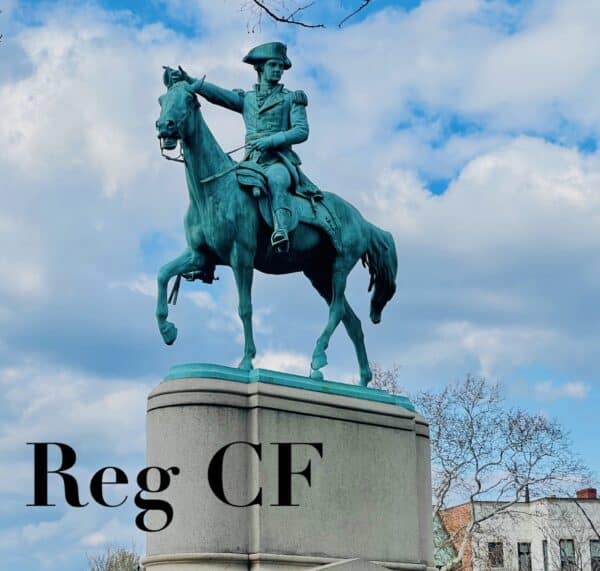 Once again, CI has reviewed the list of FINRA-regulated Funding Portals. These platforms may offer securities under Regulation Crowdfunding (Reg CF) to accredited and non-accredited investors. Funding Portals were created by the JOBS Act of 2012 specifically for online capital formation, but at the same time, FINRA-regulated broker-dealers are also able to sell private securities to individuals, including the Reg CF exemption.
The last time CI reviewed the list, the number of "active" Funding Portals stood at 77. Today the list is little changed at 78 – with several platforms existing along with a few new entries.
The securities crowdfunding industry is largely dominated by a handful of active platforms that capture the bulk of firms raising capital online. Typically these platforms also offer private securities under Reg A+ as well as Reg D.
A growing number of broker-dealers are also providing securities crowdfunding along with other features and functionality. These platforms are not on the list.
New to the list since CI last reviewed are Hospitality Multiple, powered by CrowdEngine, Launchparty, and Wealth Funds.
As the name implies, Hospitality Multiple is a hospitality industry niche platform that aims to raise up to $5 million for restaurants, consumer goods, hospitality tech, and more. The site currently lists several possible investments that are accepting indications of interest (testing the waters).
California-based Launchparty has a website but does not list any securities offerings and is accepting emails for its waitlist. The company states that it is "startup investing for Gen Z."
Wealth Funds has a site that is currently under construction.
Sites that have recently exited the Funding Portal business include:
Amplify Funding
Slice Capital
Most of these former platforms exited the industry on their own with a few departing the Funding Portal business due to being "statutorily disqualified," – meaning they transgressed some regulations.
Two of the sites on the active list have domains posting to other businesses. As previously reported, one of these domains, Custvestor – refers to a Chinese porn site. Oddly, FINRA has not removed it from the list because, clearly, they are aware it is promoting non-crowdfunding operations.
The securities crowdfunding industry is struggling like other businesses during 2022. As was reported last month, Crowdfund Capital Advisors (CCA) states that year over year, the month of November was down a massive 37.8%. November 2022 dropped by 19.7% versus October 2022. November is historically a strong month for online capital formation for early stage ventures but not this year.
CI has also heard rumblings that some large platforms have been letting people go as investment crowdfunding slows.
The list is available for download here and below.
---
FINRA Regulated Funding Portals 12.28.22

---
Sponsored