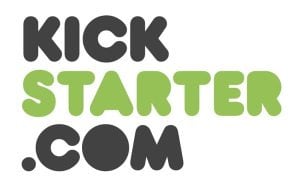 Today Kickstarter co-founders Perry Chen, Yancey Strickler and Charles Adler took to the Kickstarter blog to answer criticism regarding recent high-profile campaigns launched by relative celebrities.
In case you missed the backlash, here are some reference points:
Today in "Should Celebrities Use Kickstarter?"
Internet Reacts to Zach Braff's Kickstarter Campaign
Hollywood's Kickstarter Craze Needs To Be Fair To Fans As Well As Filmmakers
Kickstarter's argument is that these high-profile campaigns mostly bring in backers that haven't backed a project before, and that some of those backers go on to eventually back other projects. From the blog…
The Veronica Mars and Zach Braff projects have brought tens of thousands of new people to Kickstarter. 63% of those people had never backed a project before. Thousands of them have since gone on to back other projects, with more than $400,000 pledged to 2,200 projects so far. Nearly 40% of that has gone to other film projects.

We've seen this happen before. Last year we wrote a post called Blockbuster Effects that detailed the same phenomenon in the Games and Comics categories. Two big projects brought tons of new people to Kickstarter who went on to back more than 1,000 other projects in the following weeks, pledging more than $1 million. Projects bring new backers to other projects. That supports our mission too.
Comments have been resoundingly positive, but there will almost certainly be more reaction tomorrow as the larger media picks up on the post. We'll bring more reactions as we find them.

Sponsored Links by DQ Promote