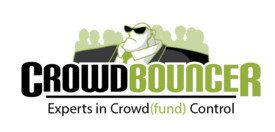 Title III of the JOBS Act stands to legalize the participation of non-accredited investors in crowdfunding offerings. One of the wildcards in the approach up to the implementation of Title III is the cap on how much an individual is allowed to invest per year, a number based on things like personal income and net worth. Complying with this aspect of the law could provide a challenge for equity crowdfunding web sites down the road.
CrowdBouncer aims to fix all of that with their freemium crowdfunding compliance API.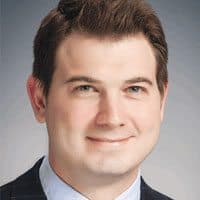 Founded in October of 2012, CrowdBouncer is a compliance backend for equity crowdfunding portals. I recently had a chance to speak with CrowdBouncer CEO Robert Carbone about the startup's strategy and future trajectory.
We want to create as much of a frictionless environment for crowdfunding as possible.Robert Carbone, CrowdBouncer CEO
CrowdBouncer is a tiered high-availability service with a rather attractive introductory price point – free. The specifics of the service have been evolving over time, at least in part due to meetings and conversations with the SEC. One of the suggestions that came from demoing the product directly to the SEC was that the platform could and should verify the information provided by investors to the portals regarding income levels. This, again, in an effort to ensure investors aren't overcommitting to crowdfunding offerings in any one year.
They took the suggestion and ran with it, seeking out third party vendors that could facilitate querying the IRS and Social Security Administration in order to verify investor information.

Third party partnerships are a theme with the company and drive value for the higher service tiers. For example, the company recently announced a partnership with VentureDocs. VentureDocs is another company that has seen an opportunity in the crowdfunding service sector, offering documentation services for investors and companies alike. Their service will be integrated into CrowdBouncer's API, meaning that portals will only have one integration point for both services. This goes for any third party service that ends up being a part of the platform in the future as well.
Crowdfunding portals serve both investors and issuers, and can do so with relative ease using our platform in a single API implementation. Providing the right tool at the right time to everyone involved in a transaction is a real challenge – ours are the tools that will enable the market and help to ensure its stability.Brian Fending, CrowdBouncer CTO
As for the priced tiers, one of the big sells will be anonymized data analytics across the entire industry based on data captured from CrowdBouncer partners. The company is currently building out the tech behind these analytics, but Carbone expects they will offer one to two dozen specific (and presumably valuable) metrics. This data promises to provide guidance on valuations and other metrics based on other participants in the space. There are also more stringent uptime commitments (99.99%) from CrowdBouncer at the priced service levels.
The key to their approach is scale. Carbone explained that by providing service to multiple equity portals, CrowdBouncer can attain more scale faster than any one portal could on their own, and that empowers CrowdBouncer to negotiate with third party providers in order to keep costs low. Many of these services will undoubtedly be redundant in the space. CrowdBouncer wants to encapsulate all of that redundancy under one roof, and one API. There is also a huge market for data, of course. This drives value for CrowdBouncer even at free levels of service.

Thus far two companies have committed to using the platform, those being EquityNet and CrowdIt. More are currently in discussions with CrowdBouncer.
After much due diligence with the CrowdBouncer team, it became clear to us that they have focused intently on providing solutions to key logistical issues for equity crowdfunding portals.  We envision this straightforward implementation setting the standard for compliance with this particular regulatory pain point.Judd Hollas, EquityNet CEO
CrowdBouncer is backed by InVenturesGroup and Seed Capital Partners.

Sponsored Links by DQ Promote