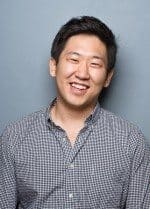 This article is contributed by Sang Lee (@rocsang), CEO and founder of Return on Change, the next generation's investment crowdfunding portal (www.returnonchange.com). Follow Return on Change @rocspeaks for investment crowdfunding advice and updates.
There are obvious reasons why folks will say that my perspective on the whole issue is skewed or even biased. However, I'm just going to lay down the facts and demonstrate why crowdinvesting is the older, more mature sibling of perks-based crowdfunding.
When you promise products or perks that cost capital to procure or manufacture, you aren't funding the growth of your business. Every single cent of capital that is raised should be invested in the growth of a company and not prematurely used to incentivize strangers to cut you a check. This situation is exacerbated when it's a product manufacturing raise. Most early stage entrepreneurs will never think to include the growth capital required to take the business to the next level once all of the widgets are shipped out to backers. And those who are are savvy enough to do so have most likely overpriced their product, which will then get cheaper for people who wait to buy it off the shelves. In the end, early backers that take a gamble on whether or not a product actually gets manufactured end up paying more.
Also, perks-based funding comes with all sorts of promises and 'projections' which are not governed, unless you consider a virtual wink and handshake as actual enforcement mechanisms. When an issuer is raising capital, they cannot say anything that they do not reasonably believe to be true. Otherwise, it's fraud! Makes you think twice before backing a venture that doesn't have anything to substantiate its claims.
I personally prefer to invest in a fantastic idea where I have complete faith in the founders as opposed to backing something because someone at work was bored and came up with a plan to build a widget. The next step of funding ingenuity and innovation is to do it within a scalable framework.