We wrote about Gridiron Thunder yesterday. The game is already fully-funded on Kickstarter and is participating in Ouya's #FreeTheGames fund, so the game is eligible for a funding match from Ouya.
VG 24/7 provides the following explanation regarding the more dubious aspects of the campaign…
Unfortunately, questions have been raised about the legitimacy of Gridiron Thunder's campaign. As collated on a NeoGAF thread, there are several suspicious aspects. First, just 126 backers pledged the total of $78,259, which averages at over $600 each – an unusually high total even allowing for occasional whales. Additionally, the majority of backers did not request any rewards for their pledges, which is again very unusual.

Most damning of all, a significant number of backers seem to have created accounts specifically to back this one project, and there are multiple instances of shared names, duplicate names, and celebrity avatars, all of which makes these accounts look a heck of a lot like dummies.
Most of the first 40 or so backers of Gridiron Thunder are faceless Kickstarter noobs.
Is that weird? Kind of. Is it impossible to imagine how or why that could happen?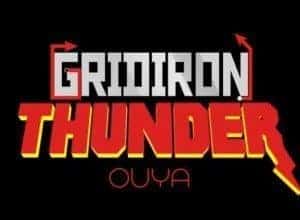 A smart crowdfunder seeks backers online and in person. If I were running the campaign for Gridiron Thunder, I would throw a party or call all my friends and make the pitch to them first. I'd see if my immediate network wanted to pledge. Those who could pledge would jump into the campaign on day one to goose the stats. That's a winning strategy.

Those backers could just be the friends and family hopping in early. Much of the time a project creator's immediate network won't have any experience with Kickstarter. In a way, this is what many backer pages should look like.

It is admittedly a bit of a stretch, but it's important to consider the possibility.

One listed backer of the other game participating in the Ouya contest, Elementary My Dear Holmes, shares a name and picture with a missing girl. That's really ruffled some feathers and that one is literally impossible to brush off. Sam Chandola has been very active in the comments section of that project on behalf of the team behind the game, and he insists they had nothing to do with the pledges.

It's clear that someone needs to clarify what is going on. Kickstarter may be the only entity with the ability to do so, but it's hard to imagine that they would turn over information about any user accounts to the project creators and/or Ouya. That would be more of a scandal than some mystery backers.

We'll have more on this if and when more info becomes available.

RELATED:

First two Ouya Free the Games titles funded, internet calls shenanigans [VG24/7]
Doubts cast on funding for Ouya's Free the Games recipients [Gamasutra]
First two Ouya 'Free the Games' projects meet funding goals [NeoGAF]
OUYA to Pay Out Serious Bucks to 2 Sham Kickstarters [Fanboys Anonymous]


Have a crowdfunding offering you'd like to share? Submit an offering for consideration using our Submit a Tip form and we may share it on our site!

Sponsored Links by DQ Promote