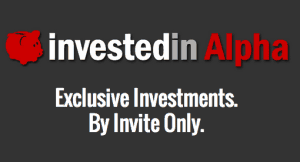 For entrepreneurs and investment professionals, opportunity lies where there is access to investors.
It is a reality that has paid dividends for AngelList, especially in light of the recent release of AngelList Syndicates. AngelList focused on the network first. Now Title II and general solicitation will help AngelList glean more in terms of revenues from their robust user base.
Invested.in's move to acquire My New Financial Advisor, Inc (MNFA) is a shrewd one in that it connects two companies with obvious synergies; MFNA has the network and Invested.in has the technology.
Frank Troise is the founder of MNFA and is now SVP and GM of Invested.in Alpha, the product of the acquisition. In speaking with Troise, the strategy at hand becomes apparent: choose specific verticals and build the teams and the tech necessary to attack them.
I anticipate that we will be the largest portal, SaaS provider, and accredited investor user base in crowdfunding very shortly, if not already.Frank Troise, SVP & GM Invested.in Alpha
However, Troise says the benefits go both ways.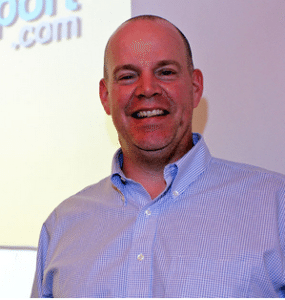 "First, for InvestedIn, we have the opportunity to introduce a bevy of financial institutions to the sales pipeline for a SaaS solution. This includes buy-side, sell-side, investment banks, and alternative investments," he said. "Second, We have targeted large customers who will pay for this because they pay for it anyway today… this is a cost of doing business for them. Third, My New Financial Advisor has a who's who of the investment industry as customers and that list of institutional clients and accredited investors is growing."
Invested.in Alpha promises to be an invite-only crowdfund investing platform focused on institutional funds. This is a decidedly different take on equity crowdfunding, at least in comparison to the myriad of players who have focused solely on startups and early-stage companies up to this point. The goal is to build a "24/7 deal room" that uses technology to improve upon what private placement firms have been doing for years: one-on-one meetings, phone calls, and limited use of technology otherwise.
Of course, one of the biggest benefits of crowdfunding of any kind is market testing, even as it applies to investment opportunities. This is one aspect of the space that Troise is particularly excited about.
"Funds never had the ability to gauge the total demand of their products via the total market appetite," he told Crowdfund Insider. "Many funds see this as an opportunity to validate whether or not they should be a 40-Act fund (a mutual fund), and can now validate that decision based on what market demand is telling them."
In the rewards-based world, "pretail" has emerged as a term that defines the type of market testing that crowdfunding provides for products like the Ouya and Pebble Watch. If Invested.in gets its way, we may need a term for the investment world as well.