Simeon Burnett and Richard Allen are hoping that when equity crowdfunding becomes legal in New Zealand, which is expected in April of next year, that it will result in a snowball effect of successfully funded small businesses.
That is the ethos behind their equity crowdfunding platform Snowball Effect, set to launch when new the regulations take effect. The change is thanks to a recent piece of legislation called the Financial Markets Conduct Act. Lexology has a breakdown of the legislation, which rolls out in two phases. Part one takes effect as of April 1, 2014, with a second set of provisions slated for December 1.
Snowball Effect's vision is a New Zealand economy fueled by emerging businesses backed by everyday kiwi investors.
"The country's economic engine room is small to medium-sized enterprises (SME's) and there are thousands of them with big vision who can't take the next step on the growth ladder because the banks won't lend, and other sources of capital don't fit or are cost prohibitive," Burnett says. "There are also thousands of New Zealanders with innovative ideas that can't get them off the ground because raising start-up capital is typically limited to loans from friends and family."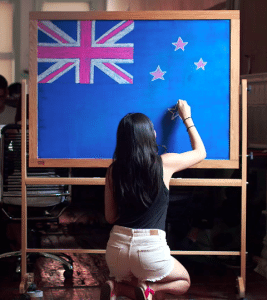 "On the other side, tens of thousands of proud Kiwi investors or would-be investors would love to take a stake in one of the most dynamic sectors in the economy, but are currently unable to do so, particularly if they only have a small amount of money that they're willing to invest."
Snowball Effect's model is likely to include features such as standardized documentation for all participating companies; third party business account audits to provide independent verification; market growth information to help investors benchmark their investments; and the capability for investors to engage face to face with business owners.
Crowdfunding in New Zealand has been gaining steam as of late on all fronts. PledgeMe has been operating in New Zealand for quite some time, and Kickstarter recently launched operations in the country in their continued march toward globalization.