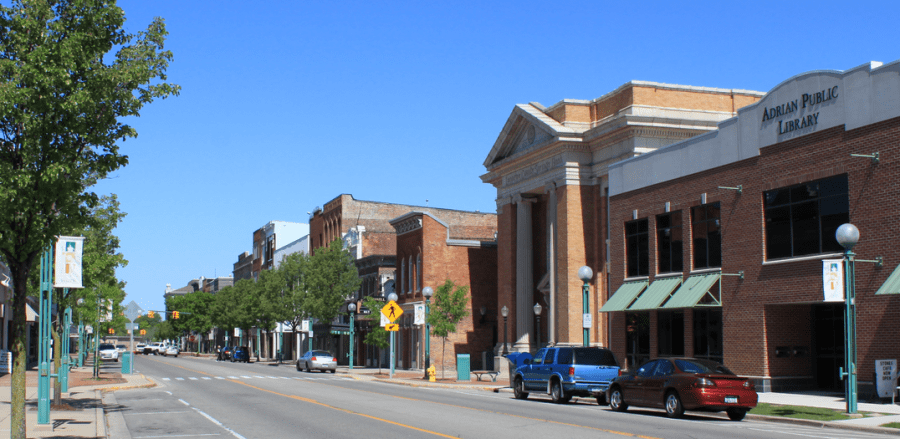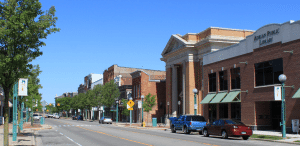 What would happen if we could invest in businesses in our own communities? What would happen if that entrepreneur you know could raise the capital needed to start a business from friends and neighbors and investors who are intimately familiar with the project? Michigan citizens will soon have a chance to find out, if a bill introduced by Representative Nancy Jenkins from Lenawee County gets the support it deserves.
It's called crowdfunding and with the introduction of this bill, Michigan is poised to jump to the front of the crowdfunding line.
You may not know that if you are not part of the top 3 percent of the country's income earners you can't invest in Wall Street, let alone Main Street, as an "accredited" investor. The federal government made that decision years ago. There is some good news on that front. U.S. Congress passed a bill in April 2012 that is known as the JOBS Act. Not really directly about jobs, the Act's purpose is to allow "non-accredited" investors (the 97 percent of us who don't earn at least $200,000 a year or have a net worth of $1 million or more) the opportunity to invest their money and get some of the same protections that wealthy investors receive.
Unfortunately, the JOBS Act is still not functioning, as the Securities and Exchange Commission (SEC) is still working out the complexities. We are not sure when it will become the law of the land or what it will look like.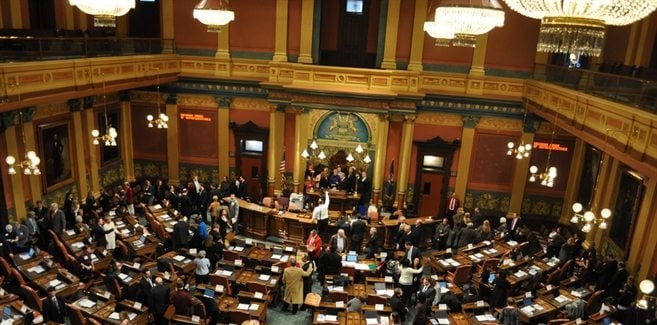 However, creative folks who were energized by the possibilities of the JOBS Act have found another way to get to crowdfunding, and that's by using a little known and virtually unused exemption in SEC rules that allows intrastate – within Michigan for us – investment. And that brings us to HB 4996, the bill that Representative Jenkins and 11 colleagues – Republicans and Democrats – introduced on September 18, and which passed the House on November 5th with a 108-0 vote. HB 4996 will allow non-accredited Michigan investors to invest up to $10,000 in a single crowdfunding investment, and a Michigan entrepreneur, business or investment to raise up to $1 million from those same non-accredited investors. Existing Michigan businesses that have audited financials can raise up to $2 million from non-accredited Michigan investors under the bill.

This changes everything. Start-up businesses, those entrepreneurs that every community in the country is longing for, struggle to put together capital to launch their businesses. It's their No. 1 problem. Imagine if we could support those entrepreneurs and businesses that really build and maintain our economies, employ our citizens, provide the creativity and diversity that is really the strategic strength of capitalism. Existing small businesses, that provide the greatest employment growth opportunity, also struggle finding capital, especially in the wake of the Great Recession. HB 4996 promises to inject their efforts with local capital as well, and will allow the people in their own communities – people in Michigan – an opportunity to support businesses they know best.

We know entrepreneurs love cities, we know businesses love entrepreneurs, and we know entrepreneurial activity brings a vibrancy and economic strength to our communities and to our state. We are working hard to make hundreds of Great Places in Michigan; let's add this important tool to our toolbox.

So what happens if crowdfunding happens in Michigan? We can't wait to see.

This op-ed was co-authored by Dan Gilmartin, Executive Director of the Michigan Municipal League; Dr. Elisabeth Gerber from the Ford School for Public Policy at the University of Michigan; and Chris Miller, Economic Developer for the City of Adrian. It was distributed to Michigan news outlets earlier this week and is now shared with Crowdfund Insider.

Sponsored Links by DQ Promote