Central Falls, Rhode Island Director of Economic Development Shares Insights For Other Cities Looking To Crowdfund Public Projects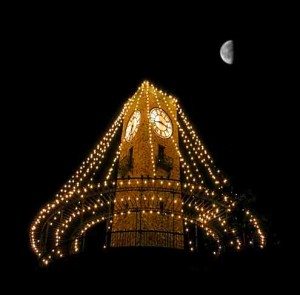 In the wake of the financial crisis, budgets at all levels of government have tightened. Words like "sequester" are now a part of our common, everyday lexicon. Because of this, some municipalities have decided to get creative when looking to support and fund local projects.
This is at the core of the value proposition put forth by Citizinvestor, a "crowdfunding and civic engagement platform for local government projects." The platform aims to match the crowdfunding model with towns and cities (and their citizens) looking to improve by funding projects that go toward benefitting the greater good. From picking up litter in Philadelphia to constructing a baseball museum in Tampa and building an observation deck at Reservoir Hill in Pagosa Springs, Colorado, there are projects all over the nation being funded on this niche crowdfunding platform.
There has been a bit of controversy surrounding this topic. Some argue that as citizens, we already pay taxes and therefore supplemental funding is unnecessary. In short, not all are in love with the idea, and Citizinvestor co-founder Jordan Raynor admitted as much in a recent interview with Fast Company. Despite this underlying concern, he still thinks communities will find this new form of civic crowdfunding useful going forward.
We fundamentally believe that citizens don't have an issue with how much they pay for government services. They just want more control over where their dollars are going. That's a really important distinction.
I caught up with Stephen Larrick, the Director of the Office of Planning and Economic Development for the City of Central Falls, Rhode Island to talk about their recent crowdfunding effort. We brought you the story of Central Falls's crowdfunding campaign on Citizinvestor back in November. The city launched and supported a campaign to put trash cans in a public park in an effort to cut down on litter. They eventually went on to hit a goal of $10,044. The receptacles will be designed by local nonprofit The Steel Yard and will act as both functional trash cans and pieces of art. This is all after the city had to file for Chapter 9 bankruptcy protection back in 2011.
At just over $10,000 the campaign was never a threat to Pebble or Star Citizen, but the story here isn't the amount raised. It is how it was raised, why it was raised and who launched the campaign. At scale, crowdfunding for civic and public works projects could be a really powerful tool in cash-strapped municipalities.
Crowdfund Insider: Thanks for taking the time to speak with us! So, who originally came up with the idea to crowdfund these trash cans in the park? Where did crowdfunding first come up as an option?
I originally came up with the idea of doing a project with the online crowdfunding platform, Citizinvestor. We had previously tried to fund a different municipal project (a stairway to a river access area) through Kickstarter, but that project didn't fit that site's guidelines. So, when I heard about a crowdfunding site specific to municipal projects, I immediately became interested.
I try to keep up with what's current in gov tech/gov 2.0 and I had been following Citizinvestor on their email list since before they launched their site. I guess crowdfunding first came up as an option because as a city that has literally gone through Chapter 9 bankruptcy, we in Central Falls city hall don't have a lot of wiggle room in the budget, even for needed small projects. We had gotten a lot of national media coverage over our fiscal crisis, and I thought crowdfunding would be a great way to convert that (negative) media attention in to something positive for the City.
After I first signed up for an account on Citizinvestor, I had to confirm that I was in fact a City official by phone, and it turned out one of the Citizinvestor co-founders, Tony DeSisto, was the guy on the phone who made that confirmation. Coincidentally, Tony is a native of Rhode Island and, being familiar with Central Falls, took a special interest in us and even agreed to visit with the Mayor's office prior to our launching a project.
With Tony there, we had a meeting with all our department heads to discuss small, fundable projects that fit a real community need (these were the kinds of projects that Citizinvestor told us were the most successful on the site and on crowdfunding platforms in general: $5k – $10k projects). We brainstormed a large list of possible projects and then discussed and voted. Our amenities for our parks and trash came up a lot. We had had some children who had hand-written City Hall about garbage in the park and some of our directors had those letters in mind. I'm not sure who's idea trashcans in the park were but the idea came out of that discussion and everyone at the table thought it should be a priority project.
What is it about the community in Central Falls that makes it well-suited for crowdfunding?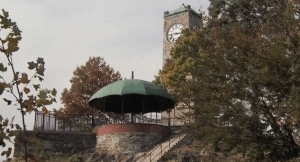 Well I touched on one aspect of this answer in the last question: the fiscal crisis/bankruptcy and the media coverage (both and bad) that came with it. We have very little wiggle room in our budget, so, out of necessity, we have to think of creative ways to fund needed projects. I think our tremendous need and also the positive media narrative of a fiscal "turnaround" helped build momentum and make us fundable.
The media was big aspect of what made Central Falls well-suited for crowdfunding. Crowdfunding is about making a compelling case for donation to as wide an audience (as large a crowd) as possible, and, despite our small size as a City, we were able to reach a large audience due to the statewide, regional, and national media coverage we were able to garner, in part due to the ongoing coverage of Central Falls in these media outlets since the fiscal crisis.
In addition to the bankruptcy narrative, there was another compelling narrative that made Central Falls a compelling community for Rhode Island's first municipal project funded through online crowd-funding. That was the narrative of agency and self determination for the people of Central Falls.
During the fiscal crises, the City entered into a state receivership and was under the control of a state-appointed receiver, who had the power of both the City council and the mayor combined (and then some). Elected representatives were put on advisory status, so in a real sense, the people of Central Falls had no real voice in how things were run at the local level. Even now that elected officials have returned to power – even after the City, a majority Hispanic City, elected its first Hispanic mayor, James Diossa in an historic populist election – the voice of the people is still constrained by the fact that we still fall under the jurisdiction of a bankruptcy court and still have to abide by a 5-year plan of debt adjustment that leaves little wiggle room in the budget. So the question becomes, "how do the people have any say in public projects and what public project happen in their community, given the reality of the bankruptcy plan?". And crowdfunding becomes a possible partial solution – a way to mitigate that issue – by allowing residents of Central Falls to decide for themselves whether to literally fund or not fund a project, whether to share or not share the project on social media, etc. In the future, we hope to make this agency argument even clearer by having the ideas for projects come directly from residents themselves (crowdsource the ideas), which is a feature on the Citizinvestor site. For now, even though this idea came from City Hall, we will be having a public meeting to get community input for the actual design of the trash/recycling bins to be installed in Jenks Park.
After a successful campaign, what do you know about crowdfunding now that you wish you knew then? Any tips particularly for other cities that may be considering this but are on the fence?
When we first started out, we didn't have much of a social media campaign, so I wish we had known to push the project through social media harder, earlier. Our project description was just a picture with text at first and we were getting a lot of site traffic but not a lot of donations. Having YouTube videos made for our project really helped make tangible what we were trying to fund (in a way that was sharable on social media), and that in turn helped make us more fundable.
That said, I don't want to discount the importance of traditional media as well. Our biggest week for the project was after we landed a story on the front page of the Boston Globe. Earlier stories in the Providence Journal and in local TV news were key to our success as well. So I would tell another city looking into this to make sure you draft and send out press releases to all your local news outlets.
One of the biggest drivers, however, were email lists, especially for non-profits that might have a shared interest with the project. For us that was groups like the Blackstone Valley Tourism council, who promote tourism in the park, or the Steel Yard, who have a large email list with people who care about public art in RI. The direct emails are one of the most effective ways to solicit donations for a project.
I also wish we had known enough to pitch a "sexier" project idea. Unfortunately, even though it was a tremendous need for our park, trash bins–even when they are designed by public artists at the Steel Yard–aren't exactly the sexiest public project, and I think we missed out on some donations as a result.

Finally, it helped to have a community event built around the project to spread awareness and support for the idea locally. In our case we did a park clean up. Nor only did the media come out and cover that clean up (eventually leading to the aforementioned Boston globe article) but it really helped raise awareness for our residents and students. Our state representative Gus Silva, came to the clean up and subsequently got the City a $1500 legislative grant for the project. Additionally, we had a number of students at the clean up who helped spread the word and raise funds. A local charter school even did a "dress down day" that raised $500 for the project.

How was your experience with Citizinvestor? Would you recommend the platform in the future?

Citizinvestor provided an unbelievable level of support and guidance. The site is new, so there was the occasioanal bug, but they worked closely with us–even gave out their personal cell phone numbers–and would address any problems we were having right away. I would absolutely recommend the platform for other cities and towns.

Can you give us any tips as to what the next crowdfunded civic project might be for the city? 

We are hoping the next idea can come as a suggestion on the Citizinvestor site from residents themselves.

Have a crowdfunding offering you'd like to share? Submit an offering for consideration using our Submit a Tip form and we may share it on our site!

Sponsored Links by DQ Promote