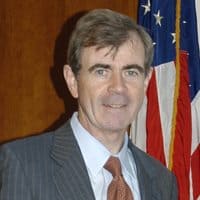 Filed on the exact same day that the request for comments were open on the Securities and Exchange Commission platform, the state of Massachusetts posted a comment letter regarding proposed regulations for the new Regulation A under Title IV of the JOBS Act of 2012.
In a blistering missive, William F. Galvin, Secretary of the Commonwealth for Massachusetts, lambasted the federal regulators.  Galvin, the chief securities regulator for the state of Massachusetts, stated he was "dismayed" and "shocked" regarding the proposal to pre-empt the ability of states to require registration and review them.  The written communication filed on December 18, 2013 was followed up with a scheduled phone call involving representatives of Commissioner Kara Stein's office and representatives of Galvin's office on January 10, 2014.
Regulation A or "Reg A" in it's current form has been a lightly used method to offer securities largely do to the  cumbersome requirements surrounding the regulation.  Title IV of the JOBS Act was an attempt to rectify this situation. Alternatively over $900 billion in capital was raised under Regulation D offerings in 2012.
Secretary Galvin, who has been Secretary since 1995, has been a vocal opponent of the JOBS Act and crowdfunding.  He believes, "…that the law was essentially opening the door for those with a history of defrauding investors".
Comments are being accepted for 60 days after publication in the Federal Register.
The comment letter is posted below.
[scribd id=201010585 key=key-2gny5v5ndk650m9o2o8k mode=scroll]
Related articles across the web
Sponsored