Editor's Note:  Sian's Plan is raising £100,000 on Seedrs representing 12.5% equity in the startup.  Fiona Swan is the COO of the company.  The Belfast based company supports healthy eating for busy families with their online tools.  Sian has already completed a first round of financing via VC's and angel investors but they have decided to raise capital by crowdfunding with this next round.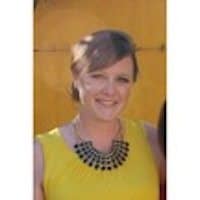 Crowdfunding is hardly a new concept, but I have learned a lot in the last two months, so I thought it would be helpful to set out some of what I have discovered here.
What is it?
Crowdfunding is a way of getting people to collectively fund a project, product, cause or business. It started originally to encourage donations to help fund artistic endeavours (such as plays, clothing lines etc.), where the donee would get the self-satisfaction of helping a worthy cause (and maybe getting free tickets to a concert as well). It has now evolved to situations where the general public (subject to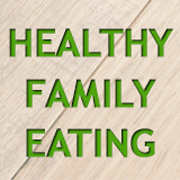 certain restrictions) can invest small (and larger) amounts in start up businesses and get equity in return for their support, allowing them to share in the successes of such businesses.
From Kickstarter to Indiegogo, crowdfunding offers you a way to help a PHD student in Belfast fund his modular synthesiser product, or invest your money in a company that you believe in and think will be successful in the future. In a world where bank finance is no longer freely available and interest rates are lower than inflation, it is really a way for you or me to help other people and their ideas succeed. You can invest between £10 and £100,000, if you want to!
So why did we at Sian's Plan think that this was a good option?
1. Show Me the Money
We'd be lying if we said that our main aim with a crowdfunding round was not to bring in the money. Crowdfunding can be a great, relatively speedy way to bring in the cash. However, one word of caution, make sure you've done your homework. We've been revising business models, preparing business plans, tailoring pitch decks and meeting with VCs and Angel Investors for the last year. This practice and those relationships are a key part of having a successful crowdfunding round.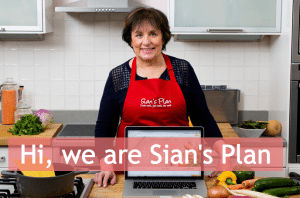 2. Build the Sian's Plan Community
As well as using crowdfunding to raise cash, it is a great way to build loyalty within your community. This works extremely well in a consumer focussed business such as Sian's Plan. We offered all our members advance access to our crowdfunding platform, enabling them to invest in a product they believe in. We also gave a lifetime membership to people who invested above a certain amount. This vested interest means our community is extremely bought in to what we do and are waiting with baited breath for second iterations of our product.
3. Testing Ground
Another key benefit of a crowdfunding round is that it can be used as a testing ground for your product and business model. By putting it out on the market, you can see whether people believe in your idea. It provides validation for your hypotheses. On the flip side, if the crowdfunding isn't forthcoming, it can give you a heads up that perhaps this version of your product is not right and it's time to get back to the drawing board. These are vital learnings, particularly when you operate a lean business model.
4. Marketing
Crowdfunding is an excellent marketing hook. In order to be successful in a campaign, it is vital to be trending on every media. But the crowdfunding story is a news hook itself. If you are successful in raising finance through such a round, the benefits thereafter in terms of increased market awareness are unquantifiable.
5. Proves valuation
Valuing a company is an distinctly unprecise science and a number of variables (no less than the concept of supply and demand) can influence this. The valuation we have arrived at reflects previous valuations, additional work and proven statistics. When people buy into the crowdfunding campaign, they buy into this valuation which can prove very helpful for future discussions with Venture Capitalists in terms of Series A rounds.
6. Increase Advisor Base
Crowdfunding entices a crowd. WIthin that crowd are some key business players with broad skill sets – marketeers, UX advisors, mummy bloggers, accountants, traders etc. By putting Sian's Plan on a crowdfunding map, we are opening our product to advice and help from these people. If you think you would be one of these people, do check out our crowdfunding platform.

7. Global Reach
Sian's Plan has global sights. We've already launched in the UK and Ireland, but our plans include US and Australia (where we already have angel investors) and further beyond (Canada, Europe etc). Through crowdfunding you can get investors from all over the world, which can only help the global reach. This global reach can also be beneficial if finance is restricted in your country of incorporation or business.
8. Lower Risk
We have a big network of family and friends who want to invest in Sian's Plan. By bringing them into a crowdfunding platform, we are letting them spread the risk and share the gains. This makes sense to us.
Have a crowdfunding offering you'd like to share? Submit an offering for consideration using our Submit a Tip form and we may share it on our site!