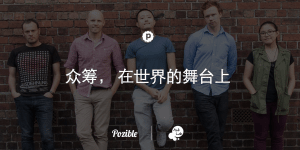 Australia based crowdfunding platform Pozible has opened their doors in the most populous country in the world.  Having recently launched country specific iterations of their crowdfunding portal in Singapore, Pozible has now launched a Mandarin version powered by an international team to support project creators in China.  Pozible hopes to facilitate engagement between Chinese based projects with Western backers helping to bridge a formidable cultural gap.  While several other

crowdfunding operations exist in China, the new form of capital formation has lagged other parts of the world.  Pozible has partnered with Shanghai based Ask Lab to aid in creating a foundation for their rewards based portal.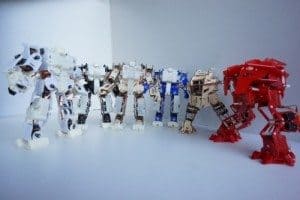 As part of the expansion, Pozible simultaneously announced their first major Chinese crowdfunding campaign.  The AI.Frame Robot and Bird is described as the most affordable, open-source, sophisticated humanoid robot on the market positioned at a very competitive price point.  These robots crowdfunding now may be controlled with bluetooth, sound and visual commands.  There is also an associated app.  The Ai.Frame Robot and Bird is being developed by a Shanghai based Jiaqi and Zebo which took two years to to develop their customizable robots.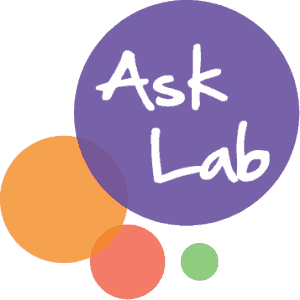 The Ai.Frame Robot is looking to raise $5000.00 USD – closing on April 29, 2014.  Early bird rewards offer a robot for $199 USD with  scheduled shipping in May 2014.
Since launching in Australia in 2010, Pozible has raised over $18 million in crowdfunding for over 5000 different projects. The global platform boasts a higher success rate than many of their competitors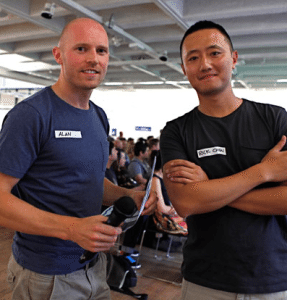 standing at 56% on average.  Founded by Rick Chen and Alan Crabbe, the two met on a road trip from Syndey to Noosa when they discovered a similar passion for developing a community based funding tool for creative projects.  Pozible now accepts 23 different currencies and was the first crowdfunding platform to accept Bitcoin.   The company has global operations in Australia, New Zealand, the United States, Singapore, Malaysia and now China.