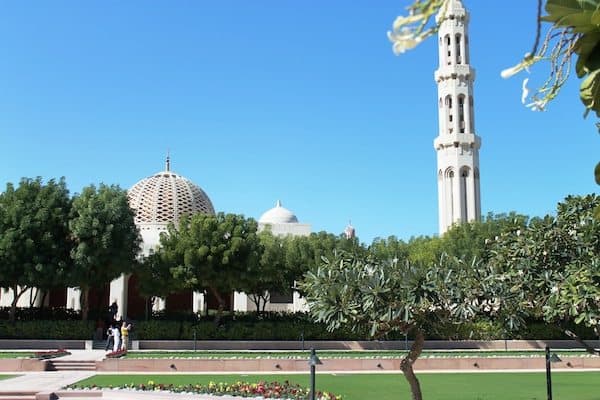 While the majority of the press and public are focused on crowdfunding in the US, UK and Europe, some of the most interesting developments are occurring in the Middle East. While transaction volumes remain low, this region is one to watch.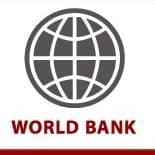 In our work for the World Bank report on Crowdfunding for Developing Markets, we analyzed a number of factors that contribute to crowdfunding evolving successfully in a given country. Our economic model looked at the impact of regulations, sociological factors, rates of other forms of financing, entrepreneurial activity and a number of specific variables measuring risk tolerance, ease of business formation, and technology penetration.
If we use existing data and model the Middle East and North Africa's (MENA) potential for crowdfunding, it would appear to be one of the least likely places for crowdfunding to emerge due to risk averse cultural norms and, in some countries, a lack of freedom on social media.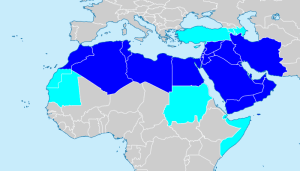 I recently returned from a World Bank sponsored trip to Egypt, Jordan and Qatar and I can frankly say we were wrong – the Middle East will become a hot bed of innovation in crowdfunding and alternative finance.
Don't Discount the Youth
It is widely known that the Arab Spring was organized by young adults – the Millennials — and that much of their early success was due to sophisticated use of social media. As I spoke with entrepreneurs at universities and accelerators, I was struck by how eerily similar they were to our Berkeley students: smart, ambitious, multi-lingual, technology savvy, and hungry to create businesses. Admittedly, these entrepreneurs may be starting businesses because there are no jobs for them in many countries, but regardless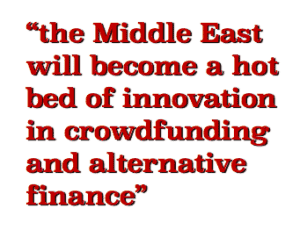 of the reasons, the behavior, attitudes and aptitude of the entrepreneurs I interacted with leads me to believe that if crowdfunding can fuel seed funding for these entrepreneurs, we will see another spring in the Arab World, one of startups being created by men and women, conservative Muslims and western oriented alike.
So, with apologies to sociologists everywhere, I am going to predict that the cultural attitudes of younger educated Arabs will converge very closely to that of European youth and that they will continue to be innovative risk takers, despite the cultural norms of older generations.
But Don't Help Too Much
My experience with entrepreneurial education, accelerators, and Startup America have taught me one invaluable lesson:  success in entrepreneurship has a huge amount to do with your behavior and psychology, and less to do with the particular form of business modeling, or lean methodology you are using. It is dangerous to mentor too much too early – a danger that is apparent in the Middle East. Governments and institutes have spent incredible amount of money on university programs, accelerators, incubators, co-working spaces, technology parks, and the like. But, I believe they are largely wasting their money – here is why.
Early entrepreneurial success is about owning your learning as an entrepreneur. You become smart when you realize how much you don't know about what you don't know. Being open to feedback, learning quickly, and owning the behaviors of risk tolerance, scrounging for resources, and tolerating uncertainty are key to success.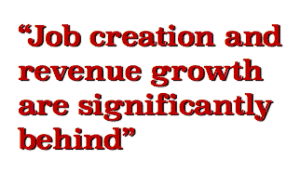 The outcome data from programs in the Middle East is so far terrible – successful company launches, job creation and revenue growth, are significantly behind what you see outside of the MENA region for companies in accelerators and incubators. By providing amazing co-working spaces, tons of mentors, incredible support – they neglect teaching entrepreneurs to listen carefully to customers and to learn from their mistakes. They model the support of Silcon Valley, but not the behavioral norms. What does this have to do with crowdfunding?
The mechanisms of crowdfunding are exactly what these firms need – they need to engage and listen to potential backers, they need to receive feedback from potential partners and distributors, they need to learn to put themselves out there and pitch. The processes of successful crowdfunding provide the real world feedback and customer interaction so often missing in these programs.
But What About Sharia Law and Islamic Finance – can it work?
A scholar of Islamic Finance told me that equity crowdfunding may be the first new form of Islamic Finance in hundreds of years. The Islamic market is about 5 trillion dollars a year and is growing at twice the rate of the rest of the world's markets. While the interpretation of, and adherence to, Islamic Finance varies in the Islamic World, crowdfunding will soon emerge as a
significant mechanism for Muslims to channel funds to causes and for equity investment.
The philosophical underpinning of the two ideas is similar. Crowdfund investing builds communities, equalizes risk sharing (though not stated as such, Islamic Finance hates Information Asymmetry in financial transactions), democratizes access to capital, and fair distribution of wealth. For more details on Islamic Finance and Crowdfunding, read the White Paper by Jason Best of Crowdfund Capital Advisors and Aamir Rehman of Fajr Capital.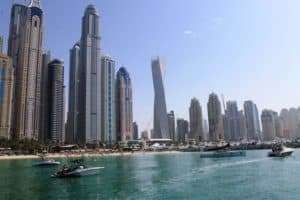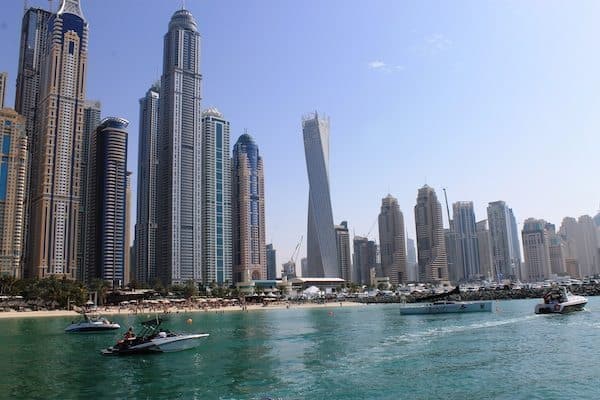 Islamic commercial law has a strong preference for equity instruments. Sharing risk and rewards without weakening one party through creating debt obligation is a hallmark of Islamic Finance. There is also a strong preference for deploying capital in ways that make real economic impact (e.g., create a store that hires people, don't use financial engineering to create profits without rewarding the community or employees).
I am speaking with a number of institutions in the MENA region. Significant and high level attention is being paid to investment crowdfunding. You will soon see governments and NGOs sponsoring platforms, syndicating and creating prizes to invest alongside the crowd, encouraging women entrepreneurship through crowdfunding and experimenting with co-investing models to deploy sovereign wealth through these mechanisms.
The markets are growing slowly, but this is the only region in the world with vast wealth, stable banking, and a set of religious and cultural norms that parallel the tenets of crowdfund investing. As governments and funds come on board, Islamic Finance compliant crowdfunding will make a significant difference and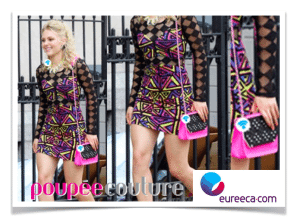 help create thousands of new firms – hopefully providing needed channels to deploy the region's wealth in a way that harness the energy of the Arab Youth – once this happens, watch out, these new models of crowdfunding will transform early stage investing and innovation in the Middle East, Asia, and elsewhere.
_________________________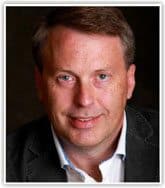 Richard Swart, PhD., is the Director for the Program for Innovation in Entrepreneurial & Social Finance at the Fung Institute at UC Berkeley.   Swart leads a research team that is studying how crowdfunding and other innovative entrepreneurial finance models are changing the world of funding startups.  Swart is also a partner at Crowdfund Capital Advisors Group (CCA) – a group that has been involved with the crowdfunding movement since day one.

Sponsored Links by DQ Promote