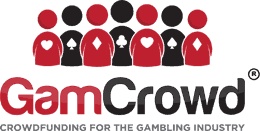 GamCrowd, an equity crowdfunding company that focuses on the gambling industry, has signed an agreement with Centurion Solutions to invest a fund of up to £5m into start ups on the GamCrowd platform. Centurion represents some of the world's largest professional sports and racing trading firms and this fund will be made up from funds provided by both Centurion and its clients. Centurion will take advantage of the crowdfunding platform that GamCrowd has built to assist with "in country" software and product testing as it helps its clients expand into new markets. Centurion has also negotiated certain rights to take an investment in GamCrowd as and when the company seeks an initial fundraising.
Dennis Verrios of Centurion explained the rationale for the fund;
"We are keen to help our clients take advantage of the current wave of innovation that the gambling industry is experiencing. We had previously invested in Fox Poker Club which Chris founded and ran, and we were delighted with the returns from that investment. We are keen to invest in GamCrowd if and when the company is looking for money, but we are also excited to invest in some of the most innovative start-ups in the gambling industry. We intend to build a portfolio which will hopefully include a few winners."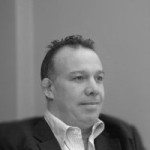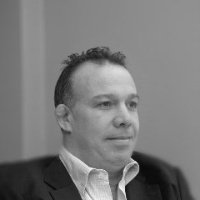 GamCrowd recently announced that they have over 25 start ups that are looking for funding and CEO Chris North was delighted to have signed his first investment fund.
"I am very pleased to be working with Centurion again; they bring massive expertise as well as capital. That is what crowdfunding is all about; they would add great value as shareholders of any of our start ups, particularly if they need technical or betting expertise."

GamCrowd, launched earlier this year,  is a crowdfunding and sourcing platform focused on the gambling industry. It provides a platform for industry professionals and investors of all types who will provide support for the establishment of new businesses in the gambling sector through equity crowdfunding and with general support through crowdsourcing. GamCrowd was launched by experienced gambling industry entrepreneurs that have a successful track record with various start-ups.

Centurion engages with the world's wagering and gaming markets, providing accessibility and relevancy for all customer segments. Centurion is the genesis of over a decade of experience in the retail, wholesale and professional wagering and gaming space. Centurion and its principals have worked across the globe in all angles of the wagering and gaming industry from bookmaking, Tote operations, IT, Broadcast Media, Sports Wagering Rights. Interactive and Digital strategy. Centurion's unique experience and highly focused professional team have allowed its partners and clients to achieve new levels of returns and growth in global markets. Centurion is focused on engaging new markets, partnerships and on building relevant experiences and solutions for customer segments and providers

Sponsored Links by DQ Promote