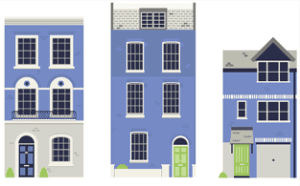 The Beta launch of Landbay was announced today.  The young company is a new peer-to-peer (P2P) finance option for the UK's frustrated savers and investors who have long struggled to secure low risk returns at rates above inflation, whether from cash accounts, savings accounts, bonds or other traditional financial products. Borrowers seeking a buy to let mortgage, Landbay offers competitive rates and a faster, more rational application process than banks and building societies.
Landbay secured some of their initial funding via equity crowdfunding platform Seedrs in a round that was fully funded in just 5 days. Additional funding has come from the founders and they intend a second crowdfunding round on Seedrs in coming weeks.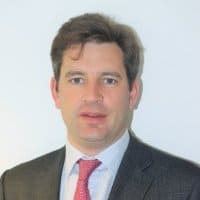 The company was founded by John Goodall and Gray Stern both having strong backgrounds in management and property finance.
Goodall CEO of Landbay said:
"The peer to peer finance sector is booming in the UK, having just passed the £1 billion mark. It is great to see Britain genuinely leading the world in unlocking the huge benefits for the consumer of this breath of fresh air in finance."

"Landbay is an important new innovation that will open the door to a much broader cross section of the public to the attractive returns available from investment in Britain's residential buy-to-let market, a sector that was worth £21 billion in new lending last year alone. We are looking forward to our full public launch in May once the beta stage is complete."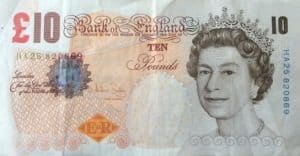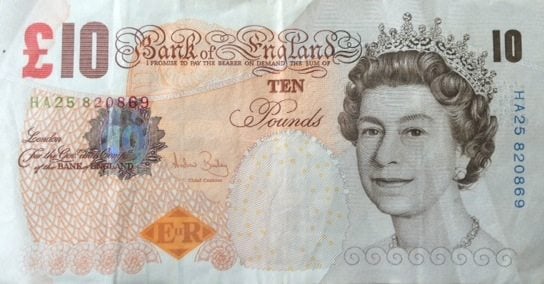 For lenders (or "savers"), Landbay is 'democratising investment' in the buy-to-let arena via its minimum investment of just £100 – opening the door for a much wider cross section of the British public to enjoy attractive, low risk returns from the UK's favourite and best known investment asset – residential property.
Landbay is the only platform where lending is exclusively for buy-to-let mortgages on UK residential property, with all lenders having the security of a first mortgage charge on the property. Landbay believes this gives their platform a unique consumer appeal versus other P2P lenders; a wider range of returns (3.5% to 10% per annum) from a range of risk levels (3 different loan-to-value bands) over a three year term, all with first security against residential property.
The low minimum investment per property makes it easy for lenders to reduce their risk further by diversifying their lending across different kinds of property, and across different regions, as well as different risk/reward levels.
Landbay offers additional "peace of mind" through its two step approach to valuations of the property being lent against. All applications are subject to a valuation that is arranged by Landbay and conducted by one of its approved partners, and then that valuation is subject to a satisfactory peer review by their independent valuation partner. On top of this, all applications are subject to a holistic affordability check that includes minimum Rental Coverage of 125%. In some instances, Landbay will also require a personal guarantee.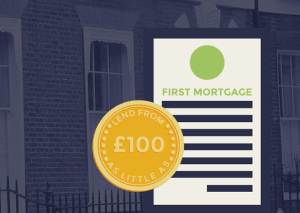 Landbay will offer a new alternative to dealing with banks or building societies.
Interest rates at Landbay are stated to be competitive, with individuals competing between themselves to provide borrowers part of the mortgage you are seeking. The Landbay automatic auction process ensures borrowers are always going to get the very best deal possible from those lending on Landbay. Landbay's fees are transparent and fair, with nothing nasty hidden in the small print.
The process of applying and securing the mortgage is faster and more rational than the experience with most banks and building societies. Applications are processed within 48 hours, and each mortgage is bespoke, offering greater engagement with our expert underwriters to get to the best solutions quickly and effectively.
Borrowers can come directly to Landbay themselves or deal via their broker.

Although there are a few P2P platforms allowing people to lend into the property markets, so far these focus mainly on lending for commercial property and developer lending. There is no other P2P lender focusing exclusively on lending to the residential buy to let mortgage market. Landbay is regulated by the Financial Conduct Authority.

Sponsored Links by DQ Promote