UK based investment crowdfunding platform Funding Tree has launched their much anticipated crowdfunding platform.  The hybrid site claims to be the UK's first fully regulated loan and equity based crowdfunding site.
The one stop operation wants to match companies and investors to both loans and equity for SMEs, claiming to be the "only crowdfunding platform that remains with you for the life of your business".  Funding Tree will not just limit their opportunities to startups but also wants to aid in financing more mature businesses. Businesses must be UK Limited companies and will be required to submit a business plan and accompanying financial forecast.  Successfully funded companies will need to have the relevant legal documentation signed off by the owners, and make sure the right legal structure is in place to issue new shares. Participating businesses are required to keep their shareholders up to date with progress and performance.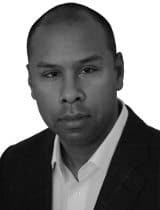 On the peer to peer (P2P) lending side a business can apply for loans of up to £1 million on Funding Tree, repayable over a maximum of 5 years.  P2P lending targets more established companies on the Funding Tree ecosystem.
The London based Funding Tree was co-founded by CEO Dillen Iyavoo, George Anastasi and Meb Ali.  The company joins a growing number of crowdfunding platforms looking to leverage the innovative form of capital allocation.  According to a NESTA report, investment crowdfunding has boomed in the United Kingdom over the past year and is expected to hit £1.6 billion in 2014.