Great news for entrepreneurs in Wisconsin, starting June 1st anyone in America's Dairyland will be able to buy small amounts of stock in businesses through online portals that register through the state. This will allow business owners to easily turn to their community to raise funds and expand. Rep. David Craig stated, "As small business goes, so goes our economy in Wisconsin and nationally. The number one problem I hear from small businesses is lack of access to capital and this law directly addresses that."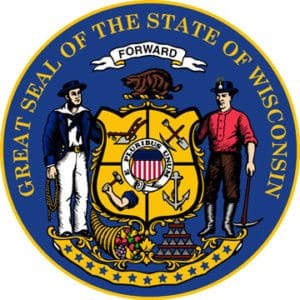 The new crowdfunding exemption was signed into law by Governor Walker last year.  The legislature and executive branch sent a loud message that Wisconsin was open for business.  Investment crowdfunding websites allow someone with a project to request backing from the online community.
The new law was created in part due to the frustration of the finalization of some rules in the federal JOBS Act. Even when the rules are finalized the regulations may be too onerous for some small businesses.
The law allows Wisconsin businesses who register with the Department of Financial Institutions to raise money from investors. Businesses may raise up to $1 million from the state residents, or $2 million if they agree to an audit.  Under the Wisconsin law the definition of an "Accredited Investor" is different than the Federal approach.  A citizen of Wisconsin is considered accredited if they earn$100,00 a year ($150,000 for couples).  Non accredited investors may invest up to $5000 per issue.
One crowdfunding platform ready to go is Craftfund founded by David Dupee.  The site targets the craft brewing industry and has already posted multiple breweries  as part of the "Craftfund community".  Craftfund wants to become the go to site for investments in craft beer and food.