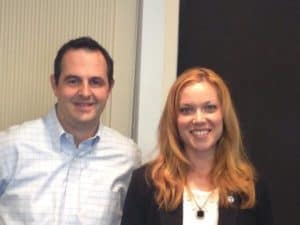 Crowdfund Insider Senior Contributor, Georgia Quinn is set to participate in the American Bankers P2P  Lending Summit set to take place this coming Fall.  As a precursor to this event, Quinn, a Securities Attorney and JOBS Act expert, is scheduled to join several peer-to- peer leaders next week in a webinar hosted by American Bankers. The presentation will be held on July 1st at 2PM EST and is entitled;  "Traditional Lenders and P2P Platforms: Friend, Foe or Fad?"
Quinn, a regular speaker on both debt and equity crowdfunding has covered the fast paced and dynamic P2P or Marketplace Lending industry having interviewed leaders such as Renaud Laplanche of LendingClub, Ron Suber of Prosper, Stuart Law of Assetz Capital and Sam Hodges of FundingCircle.  She has also researched both emerging financial industries from the perspective of the UK regulatory environment alongside that of the United States.

The presentation next week will discuss;  Purchasing personal loans, creating new credit products, acquiring large stakes in peer-to-peer lending marketplaces and shipping off business to alternative lenders – welcome to the new world of traditional banks forming strategic relationships and starting to shape the future of this fledging industry with today's leading P2P platforms and online lenders.
Other presenters at the webinar include Sam Hodges, Renaud Laplanche and Nitin J. Mhatre of Webster Bank.