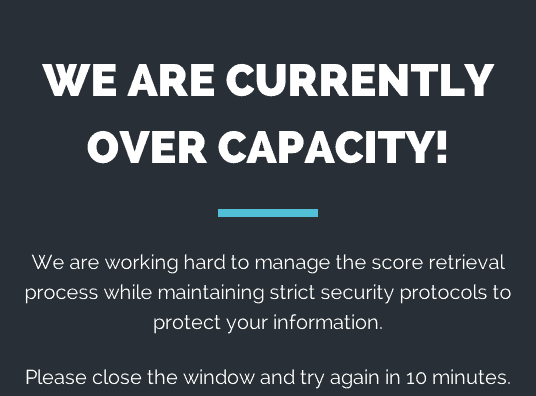 I guess this is a sign of success.  We announced earlier this week that Australian peer to peer lender SocietyOne was going to offer free credit scores on their stand alone site GetCreditScore. The site fired up couple days ago and it has not been able to keep up with overwhelming demand and continues to struggle today.  In fact on the very first day, this past Tuesday, GetCreditScore crashed due to the amount of traffic.  As reported in the FinancialReview, the site received almost 300,000 unique visitors which was apparently a bit too much.  GetCreditScore representative Christopher Zinn was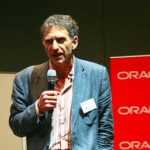 quoted on the site crashing;
"I thought I would have to do a lot more work training and educating ­people so they understand what a credit score is."
Perhaps not.
Zinn later tweeted;
Over 100,000 consumers have accessed http://t.co/2r86iwSX3f in a few hours causing some delays. Fastest growing campaign I've ever been in

— Christopher Zinn (@christopherzinn) September 2, 2014

SocietyOne is the first live P2P lender in Australia.  Founded by Matt Symons, the free credit score offer was incorporated not only to induce users to visit their site but to empower them so they could negotiate lower rates on loans.  Not something you can typically do at a bank.  Symon earlier stated,
"They [users] could also go to their bank and say 'Why am I paying this egregious interest rate when other lenders are offering me a better price?' "
The credit scores are provided by listed company Veda.  Company spokesperson Belinda Diprose described the occurrence as an "overwhelming" response beyond what they had expected but did not disclose actual requests.

With the success of offering free credit scores to consumers it appears that other P2P lenders will have to do the same.  While SocietyOne is the lone option today, UK based Ratesetter is preparing to open up shop down under.  Ratesetter's local CEO Daniel Foggo was quoted in the FinancialReview saying basically as much.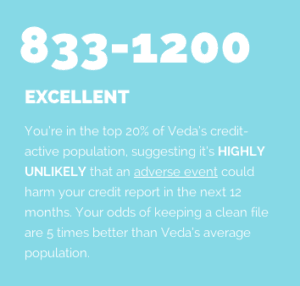 As for SocietyOne they currently are offering loans from 9.95% and up.  They expect much of the loan demand to come from borrowers looking to consolidate existing debt or lower high fees from other banks or credit card companies. If the response to their free credit score strategy is any indicator of success – they are on the right path.
Related articles across the web
Sponsored Links by DQ Promote