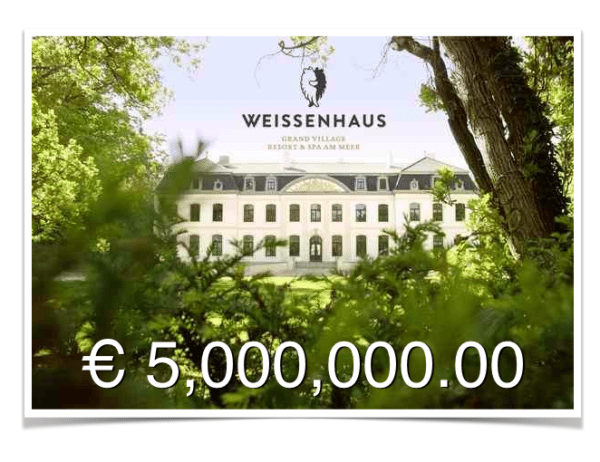 The Weissenhaus crowdfunding campaign on Companisto is the current record holder for most funds raised in Europe.  The real estate / resort project set a first level hurdle of raising €1 million and a maximum raise of €5 million.  Weissenhaus just hit the € 5 million mark – and now they have decided to boost it higher.
#EuropesBiggestCrowdfunding#Weissenhaus reached € 5m! New funding goal: € 7,5m! (@brandeins@crowdfundinside) pic.twitter.com/n7N8q8OcNx

— Companisto (@Companisto) October 15, 2014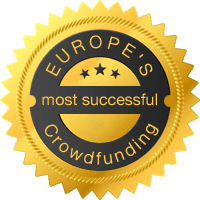 To date over 1100 investors, or "Companists" as they are called on the platform, have supported the project. The investment opportunity was launched this past July.  The offer is a hybrid campaign where investors may receive various perks at different levels of participation – like a nights stay at the resort.  The base investment thesis is a subordinated debt offer that pays 4% per year interest with additional return potential contingent upon the success of the resort.  The main principle in the project has guaranteed the investments with his personal assets generating a level of assurance for crowdfunding participants.
The high profile crowdfunding success of Weissenhaus is also a huge validation for the Companisto platform.  To date the crowdfunding site has listed 33 projects generating approximately € 12 million in funding so Weissenhaus represents a significant portion of their total funds raised.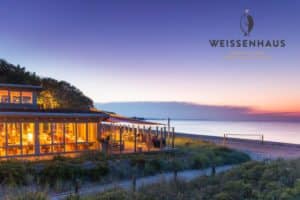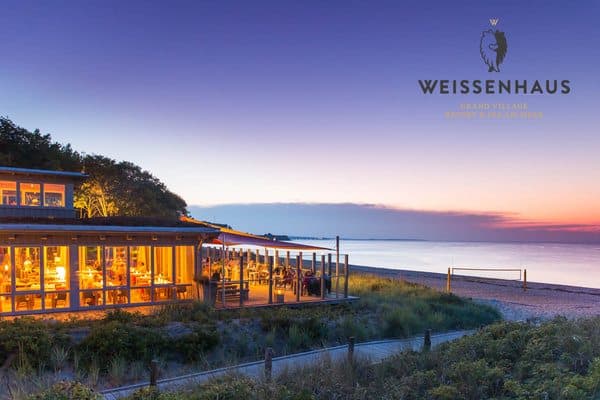 Weissenhaus is a 5 star resort and spa that had become somewhat shabby in recent years.  Business executive and financier Jan Henric Buettner had visited the resort frequently as a child.  After years of working in the corporate sector both in Europe and the United States, Buettner returned to the resort that enthralled him as a child – and decided to bring the old school lodging back to its former glory plus incorporating all the modern conveniences expected today.
Weissenhaus is described as a "matter of the heart to its founder".   This is clearly a personal project that incorporates a long-term strategy to provide the resort with the "quality and soul that a project of an impersonal real estate fund or a corporation would never be able to provide".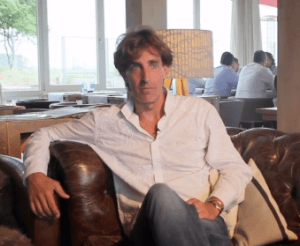 The crowdfunding capital will be used to continue to expand the resort that had a soft re-opening in May of 2013.  Expectations are that room capacity will be increased to 110 rooms by the end of 2016.  This increase should double the operating results.  From the campaign page annual revenue is expected to hit €5.95 million in 2014.  This number is targeted to increase to € 14.2 million by 2016.  The project intends on remaining profitable during the entire period.  It was announced last month that Weissenhaus generated  € 1 million in revenue with occupation numbers being ahead of projections.
Buettner is on the record as to why he decided to go the crowdfunding route, something he was exposed to in the US:
"When I went to the U.S. with the idea of becoming a venture capitalist in 1997, this form of corporate financing was still very new in Germany. The same applies to crowdfunding and equity-based crowdfunding today. It is my personal concern to change this situation because it is high time that entrepreneurs and private investors, particularly in Germany, interacted directly with each other without having to rely on outdated bank or investment company structures."
The organizers believe this is an attractive investment opportunity – especially during a period of historically low interest rates.  But they also see the high profile project as a way to "take crowdfunding in Germany to another level and thus to pave the way for many other projects that do not want to rely on banks or funds".
The Weissenhaus team notes that compared to conventional real estate funds, the costs of the structure, sale, and management of this form of financing are "significantly lower". They state that "a larger proportion of the capital is available to the project instead of "getting lost" on the way, which ultimately leads to a reduced cost ratio and to higher returns for investors as well".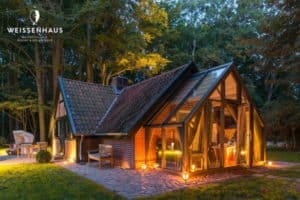 In one report published by Brand Eins, they shared the initial response of area locals:
"When Buettner purchased the property, the locals were talking about the mysterious 'internet millionaire,' and more than a few of them were convinced he had to be crazy. The reason for this was that the castle was in a bad condition and most service buildings were derelict, overgrown with weeds, or buried."
We wonder what these same locals are saying today.

Have a crowdfunding offering you'd like to share? Submit an offering for consideration using our Submit a Tip form and we may share it on our site!

Sponsored Links by DQ Promote