"We Are Living in the Golden Age of Story-telling."
While broadcast radio stumbles forward with pathetic shock jocks and painful morning drive shows, there is an audio revolution occurring today as consumers are choosing to stream on-demand content instead of enduring the self torture of your local FM station.  Granted there are some exceptions out their in the wilds of broadcast FM, but for the most part it is a dessert in desperate need of an oasis.  Radiotopia understands the new ecosystem is the "golden age" of audio.  High quality podcasts, and compelling story-telling, have generated millions of downloads and captured a fast growing fan base.
Recently there was an equity crowdfunding offer on Alphaworks.  The investment was for Gimlet Media that involved Alex Blumberg who previously was engaged with This American Life and Planet Money.  The funding on Alphaworks was only for $200,000 but if closed almost immediately showing the interest in the business.
What many people do not know is that high quality podcasts can actually generate solid CPMs (or costs per thousands) far superior to most commercial radio today.  Production costs a far lower than the demands for commercial radio and the audience is immediately global. The only big factor is the creativity of the producers that deliver a compelling story to listeners.  Another benefit with podcasting is you can control the flow of content.  Once you arrive at your destination (if you are listening in your car) you simply pause and finish later.

The crowdfunding campaign on  Kickstarter raised an incredible $620,412 from almost 22,000 backers.  The most ever under the publishing category ever topping the Planet Money T-Shirt campaign that funded in the Spring of last year.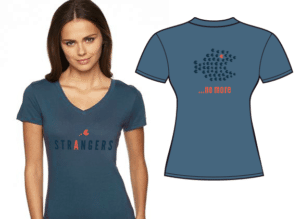 The Radiotopia team recently visited the Kickstarter crew in Brooklyn.  If you are a media junkie (like we are at Crowdfund Insider) it is definitely worth a listen.
In the end Radviotopia is the future of audio as it stands today.  Head on over to Radiotopia.fm and listen now or go to iTunes and download the series and help Radiotopia "change radio forever".  You will never go back to commercial radio ever again.
Have a crowdfunding offering you'd like to share? Submit an offering for consideration using our Submit a Tip form and we may share it on our site!