RateSetter is celebrating yet another huge milestone! The UK-based peer to peer lender announced this week that it has officially hit £400M.

The platform, which launched in September 2010, enables lenders to get fair returns while cutting the cost of borrowing. Capital is at risk. Lenders and borrowers have the opportunity to take back control of their finances by setting their own rates. RateSetter is first to globally launch a Provision Fund. It has 17,516 active lenders and 64,734 active borrowers. The platform also has 100% track record, meaning no lender has lost a single penny while using the website.
Sharing the exciting news, RateSetter took to its Twitter account and wrote:
We've just hit the £400m milestone! pic.twitter.com/E8lkSnghAS

— RateSetter (@RateSetter) November 18, 2014
Recently, RateSetter celebrated its fourth birthday and as part of the festivities, the platform claimed a leading position in the P2P lending market. During September, RateSetter facilitated over £30 million in loans, £8 million the first week of the month.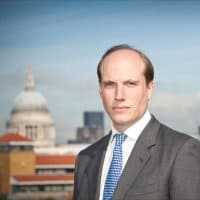 Founder and chief executive of RateSetter, Rhydian Lewis, stated, "We're delighted to be hitting these fantastic milestones as we celebrate our fourth birthday as the UK's number one P2P lender. We are proud of how far the business has developed since launch and how it has been embraced by retail savers and borrowers looking for a better deal. P2P is a bottom-up movement that is heading mainstream."
This past July, RateSetter had released they had jumped past £25 million in loans indicating strong momentum for the year.  RateSetter says they have secured the highest market share (19%) in the business.  RateSetter lent £7.4 million the entire first year in business back in 2010.