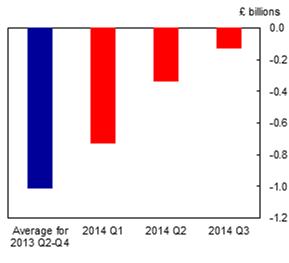 The Bank of England has published its periodic report on lending and, once again lending to SME's has declined.  Even as the Funding for Lending Scheme (FLS) added participants, net lending was slightly negative. The FLS is a stimulus program that was launched by the BOE in July of 2012 and was designed to incentivize banks to increase lending.
According to the BOE release, during the third quarter of 2014, the number of groups participating in the FLS Extension rose from 36 to 38, and 11 participants made drawdowns of £2.0 billion in total. Participants also repaid £0.1 billion from the first stage of the FLS, taking total outstanding drawings to £47.6 billion. Net lending by FLS Extension participants to small and medium-sized enterprises (SMEs) was slightly negative in the third quarter of 2014, but at -£0.1 billion was less negative than in previous quarters.  Net lending to large companies declined as well.  The same report stated that credit availability was good for in Q3 – best during the past 7 years. At the same time the release stated "improvements remain less marked for small companies".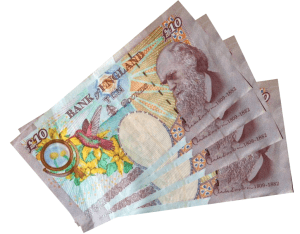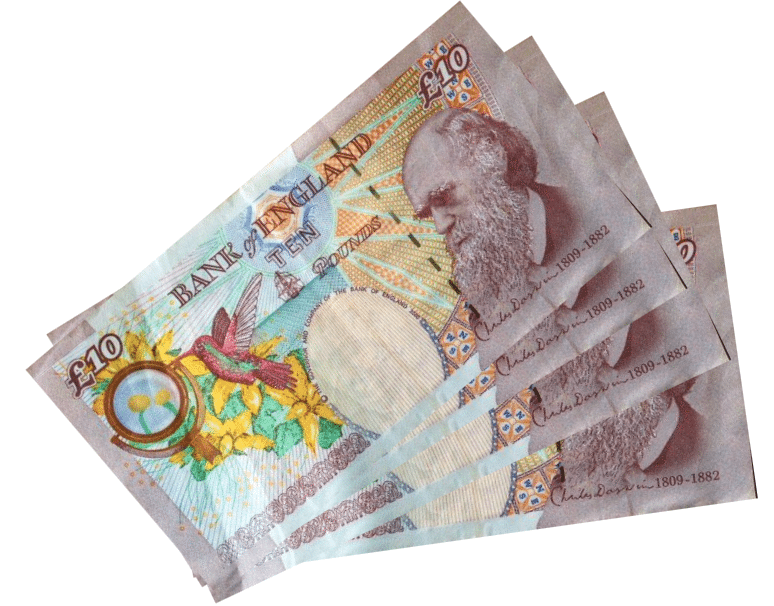 Meanwhile in a report in the Telegraph, banks are attempting to lower barriers to businesses getting loans.  Banks have a well earned reputation for excessive bureaucracy, paperwork and punitive customer requirements.  Apparently some banks are attempting to  redress these profound shortcomings;
"Britain's major banks have removed red tape that meant businesses often had to wait months to secure loans from alternative finance providers.

Royal Bank of Scotland (RBS), Lloyds, Barclays and HSBC have introduced common standards meaning it will take no more than seven working days to process applications allowing rival lenders to secure loans against businesses' assets…

…This is expected to make it easier and faster for businesses to secure loans with rival lenders, providing a shot in the arm for the economy as corporate lending continues to decline."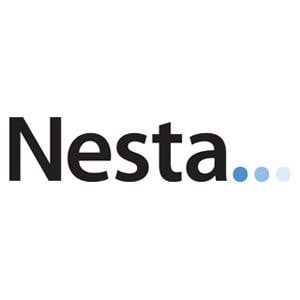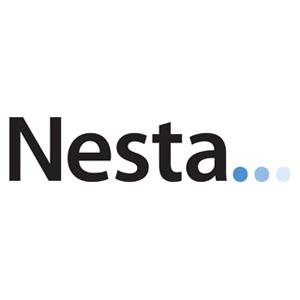 Alternatively the most recent research report by Nesta indicates that peer to peer lending continues to boom in the UK.  For the Peer to Business (P2B) category the total amount lent for 2014 is estimated to stand at  £749 million  showing an average 2 year rate of growth of 250%.
Perhaps traditional banks are seeing P2B lenders, such as Funding Circle, as a possible threat? At least on Bank, Santander has decided to partner with it's erstwhile competitor in an agreement announced earlier this year.
The Financial Conduct Authority (FCA) made a very public statement this past July declaring;
"Whilst there have been some recent improvements, for small businesses, competition in the banking system isn't working as it should".
The FCA is commissioned not only to regulate securities markets but is also tasked to encourage market competition.

With the bulk of private sector jobs being created by SME's it is not just a question of banks doing more, but of all avenues of access to capital being boosted to drive more economic growth.

Sponsored Links by DQ Promote